Working as a contract VP of Product for Ditto, I supported them in a push to deliver refined augmented reality glasses try-on experiences both online as well as within optometrist's show rooms (via iPad). A special problem to solve was how to simplify for customers a relatively complex process of creating views of AR glasses on their faces. I also had to rebuild their product shopping flow including product search pages, product detail pages, and comparison pages. 
As part of this I had the support of a  UX designer as well as control of product specifications and the mandate to lead cross discipline product development meetings.
FACIAL SCANNING TO CREATE 3D MODEL
This movie shows how the AR glasses can be rendered. Zenni uses Ditto's tool to help customers see glasses on their own faces or on the faces of models Zenni has prescanned.
I directed a designer in creating the interactive elements for Zenni you see here and the design of the feature that allows customers to see glasses on their own faces. 
FACIAL SCANNING TO CREATE 3D MODEL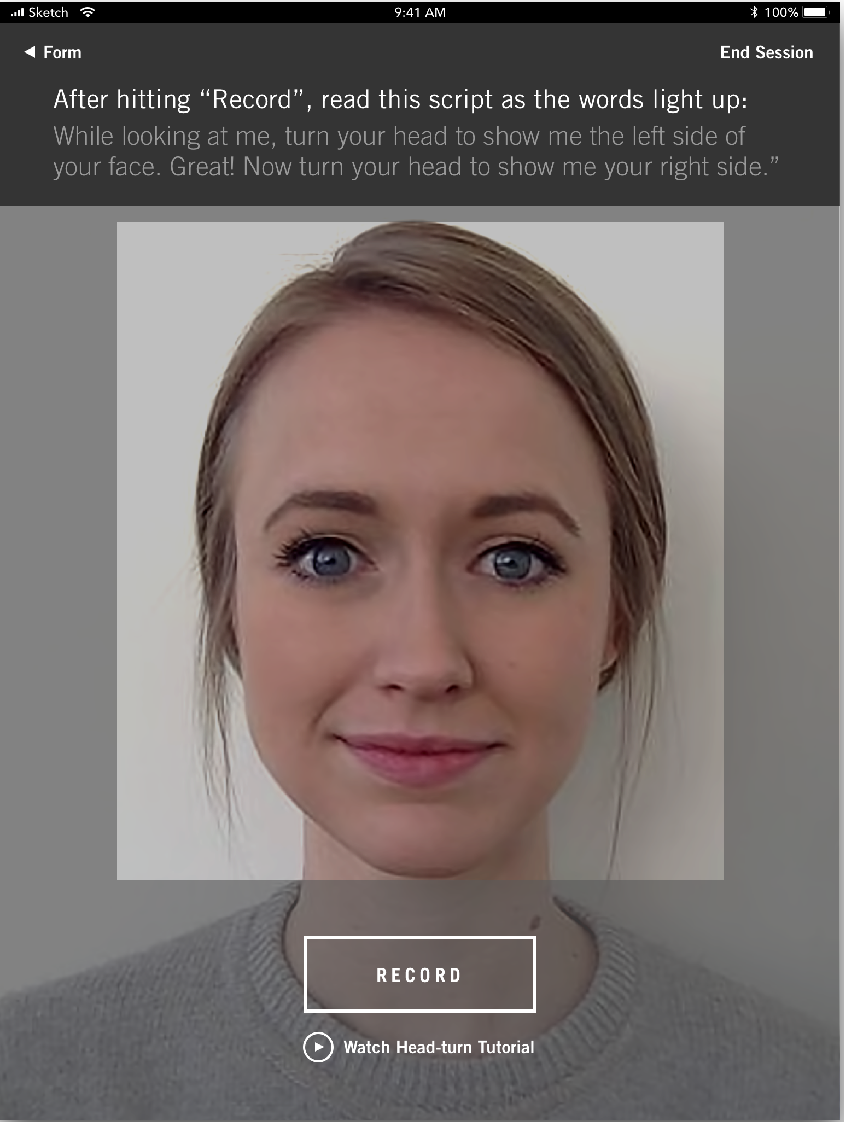 We started the AR experience with a visual scan that created an accurate 3D model of the customer's face and head. The customer's part in this was to turn their head from side to side in a precise way. This screen helped them to do this simply by following  a serious of dots moving back and forth across the screen.
Accurately scaled holograms of the glasses would then be placed on the face. The result, as you can see in the Zenni interface, is a head that can be panned back and forth with accurately scaled glasses on it.
BEFORE AND AFTER OF FACIAL SCANNING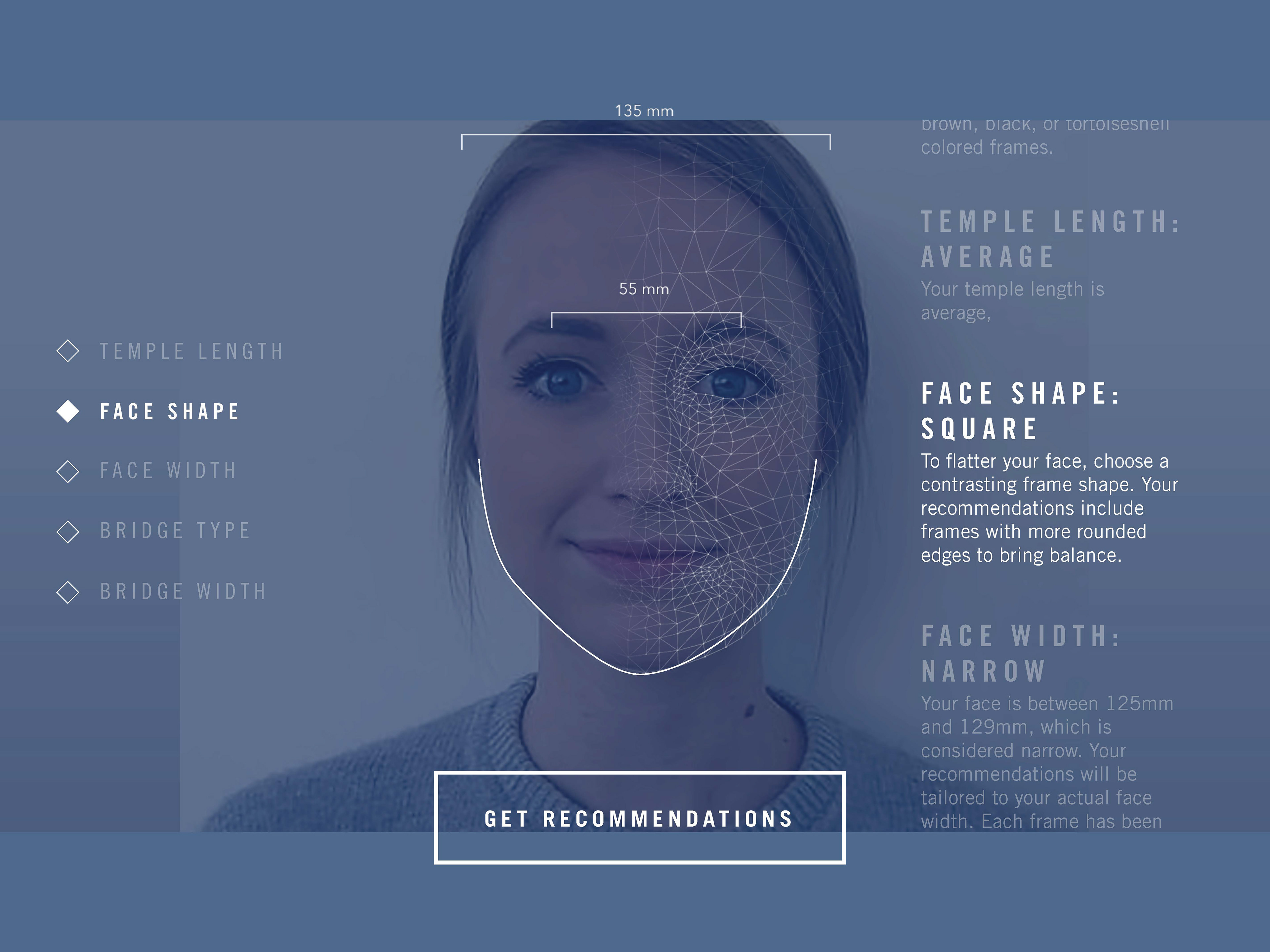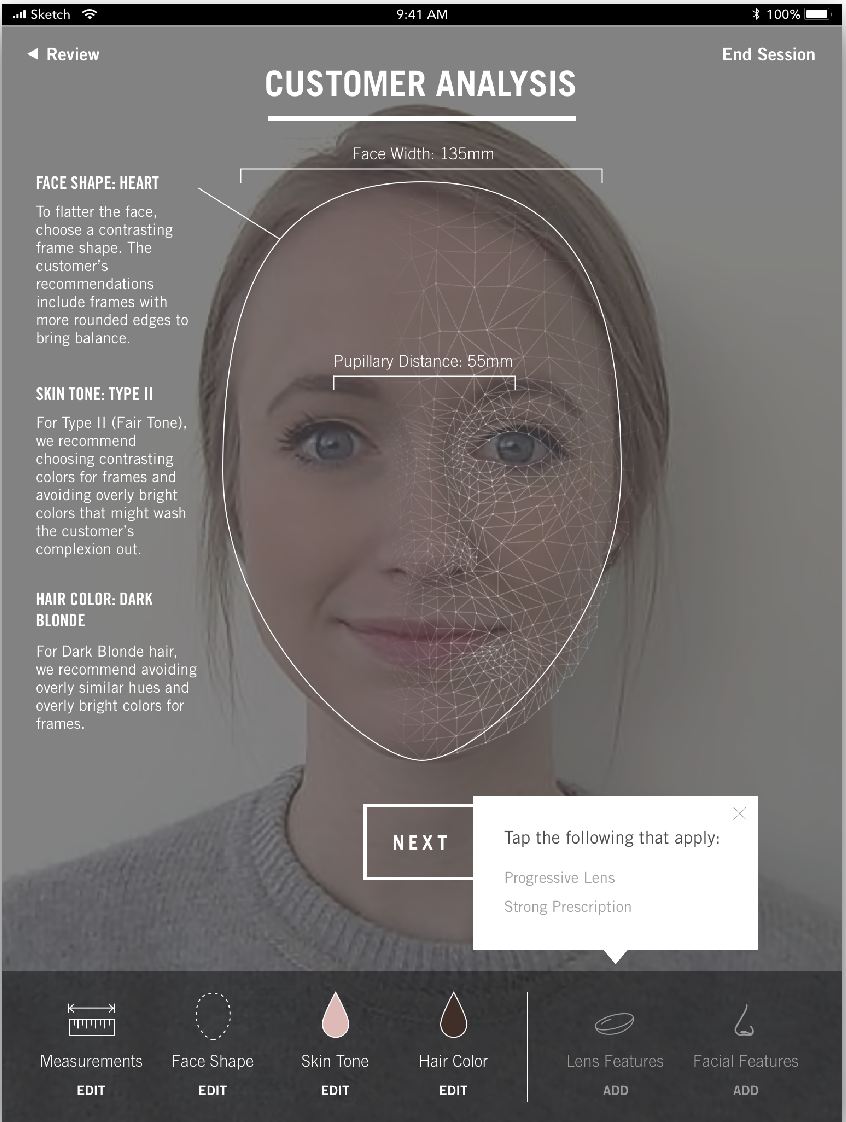 Central to the final AR view, we created a very careful analysis of the customer's face. This screen for the iPad was a redesign of an existing screen and served, through animation, to progressively educate them on thoroughness of the computer vision processes going on behind the scene. It also helped them learn interesting details about their facial structure.
Core to the redesign:
• Simplified explanatory text to fit time customers wanted to spend reading 
• Changed from a landscape to portrait mode to fit the face more naturally
• Created a bottom navigation bar for ease of use.
• Added further filters on the glasses by tapping on "Lens Features" or "Facial Features". 
• Other features in the ribbon at the bottom of screen are easily modified
ECOMMERCE EXPERIENCE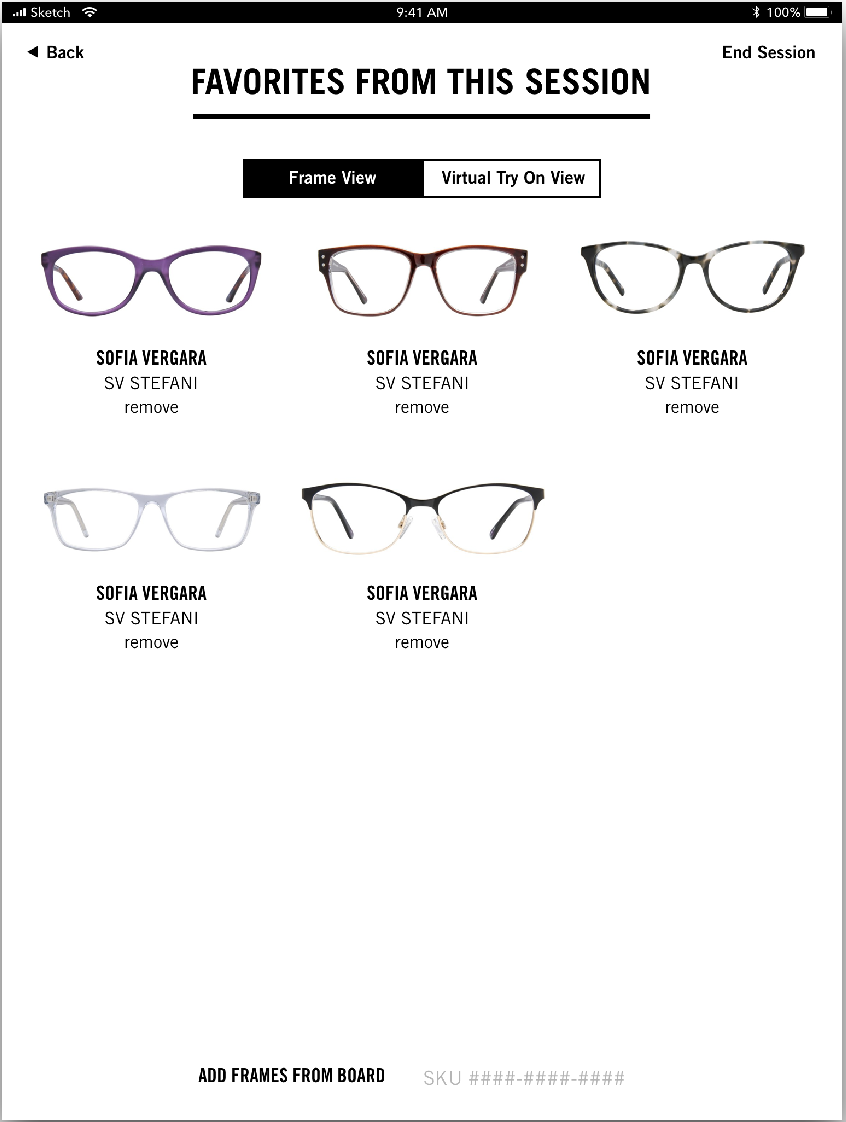 The ecommerce experience paired glasses, at scale, on an image of the customer's face which allowed them to move their head from side to side to evaluate fit and look of up to 9 different pairs of glasses at once.
DEVELOPMENT OF PRODUCT SPECIFICATIONS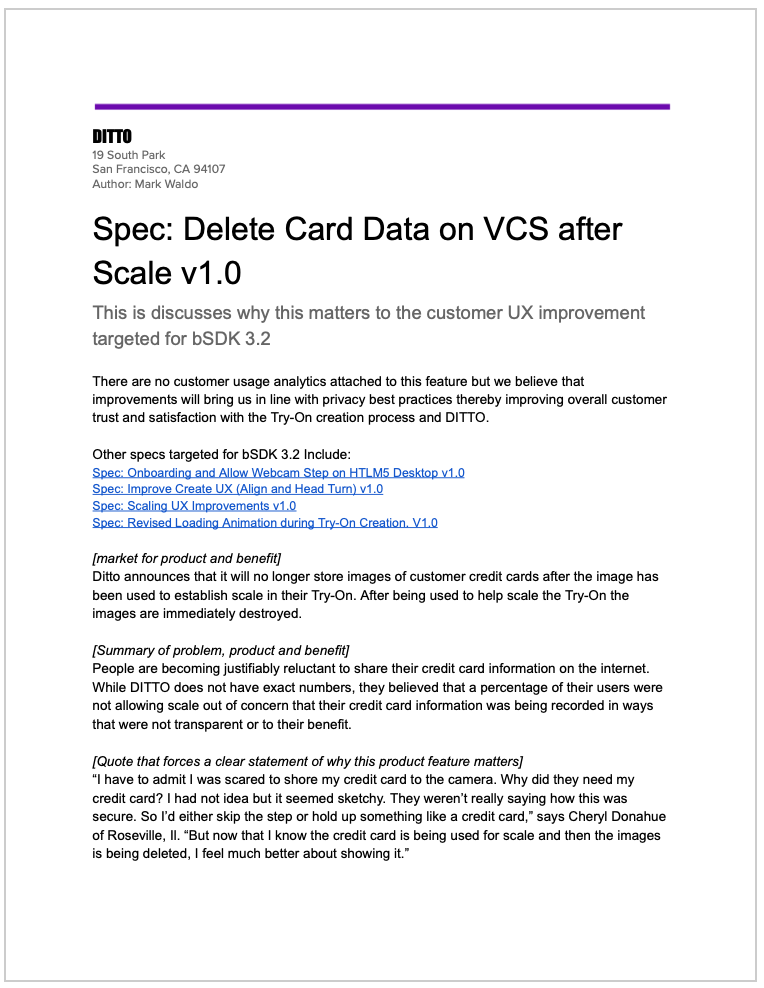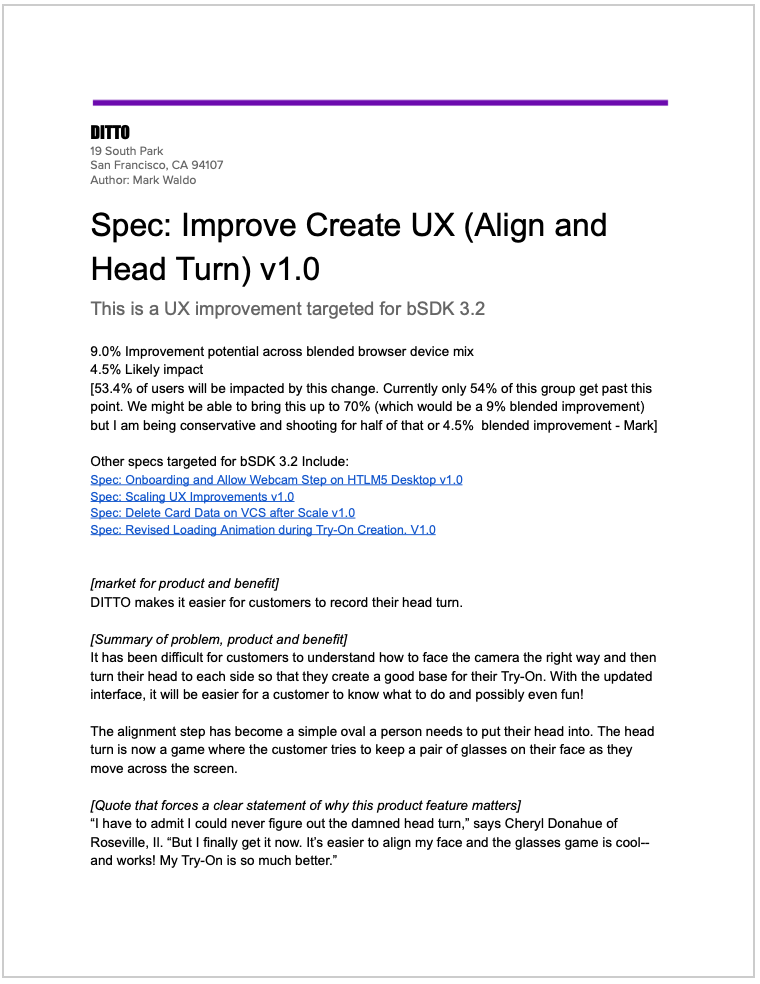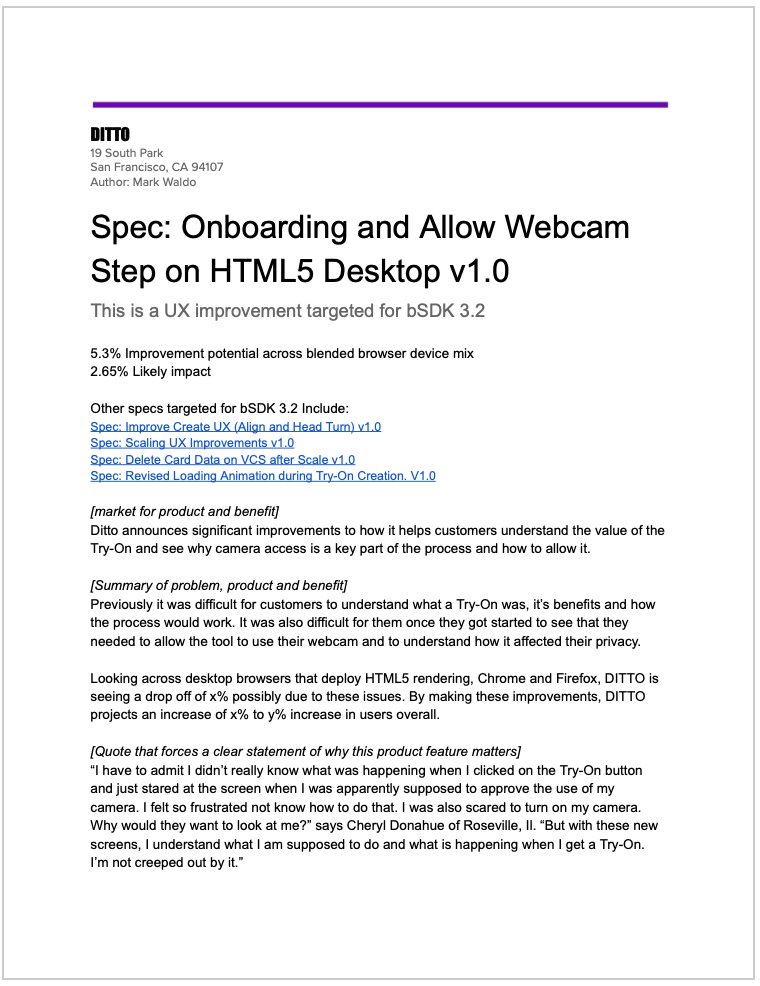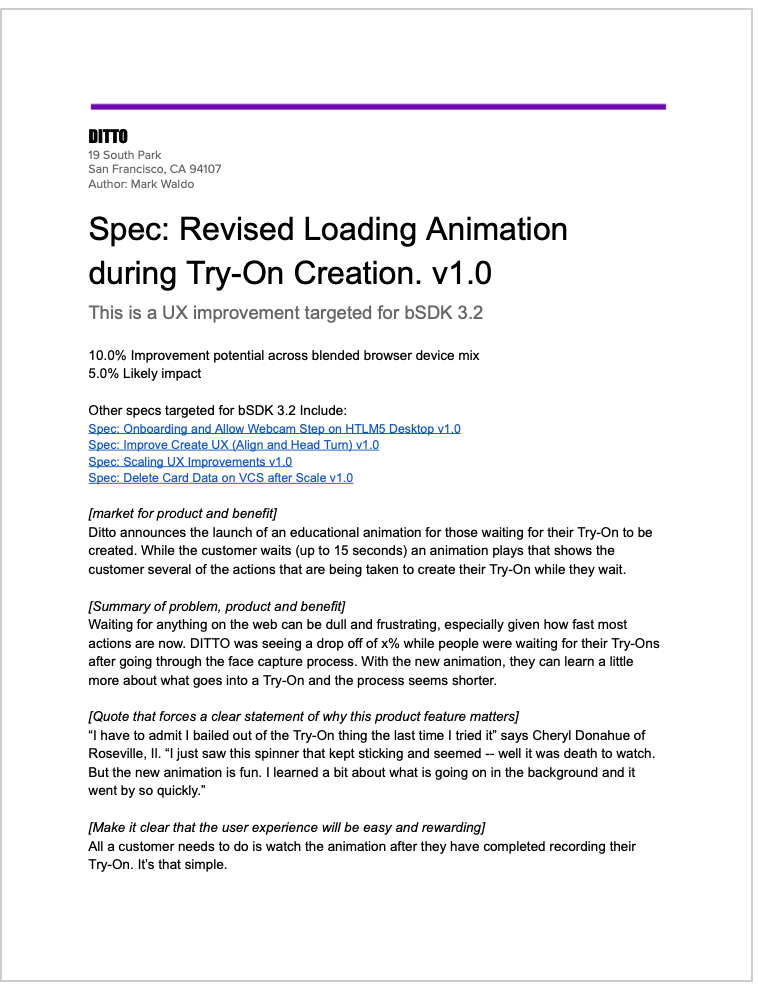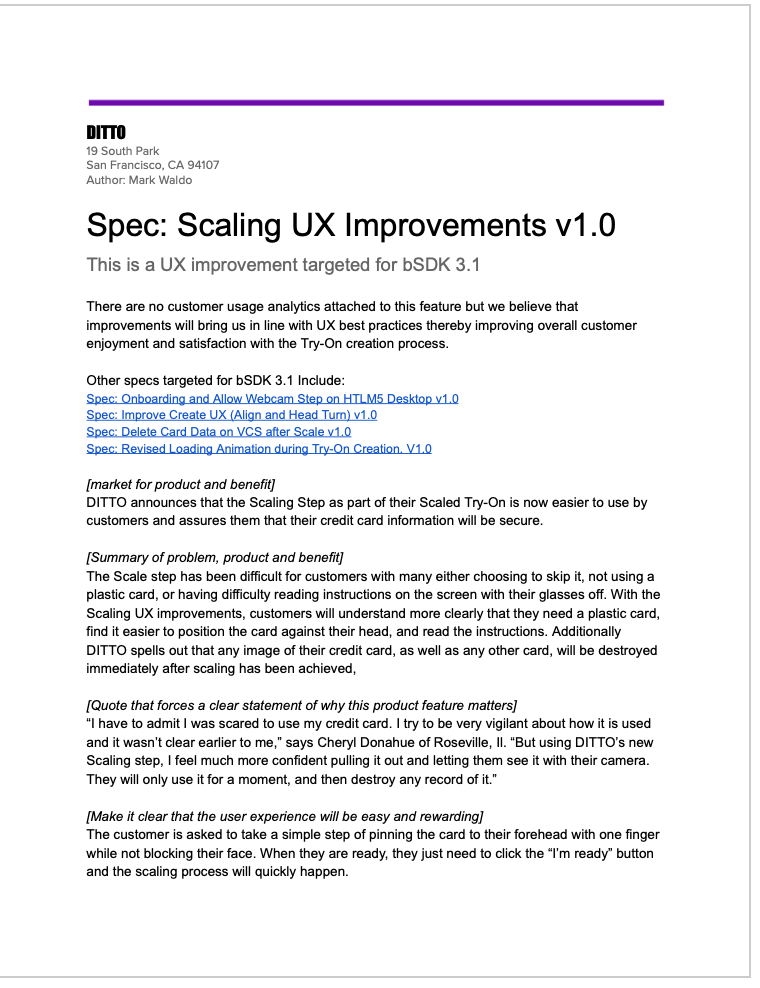 Core to my role was the development of product specifications based on my experience in AR as well as analytics. I wrote all of Ditto's product specifications while I contracted to them, working closely with engineering and research.