This project was Amazon's first augmented reality tool. For this launch, we focused on helping people see large screen TVs in their rooms. This feature was launched into the Amazon mobile app for iOS. 
I was responsible for market research, competitive analysis, requirements gathering, design direction, usability testing, project planning, and directing UX and visual design.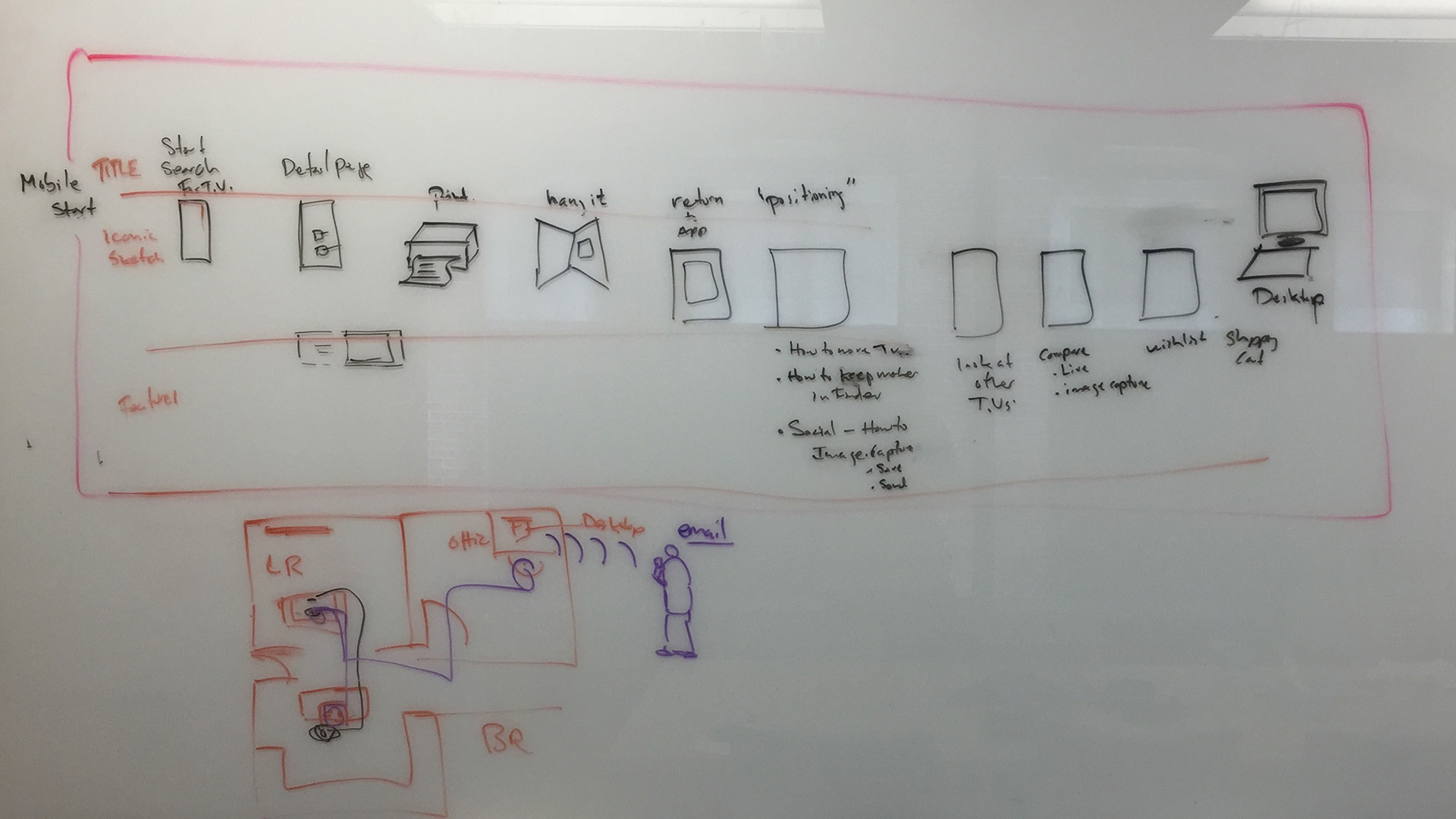 The initial workflow concept. This workflow led to the development of a thorough set of requirements.  
Usability testing was designed and conducted under my direction. Here we see tests being conducted at Lab126.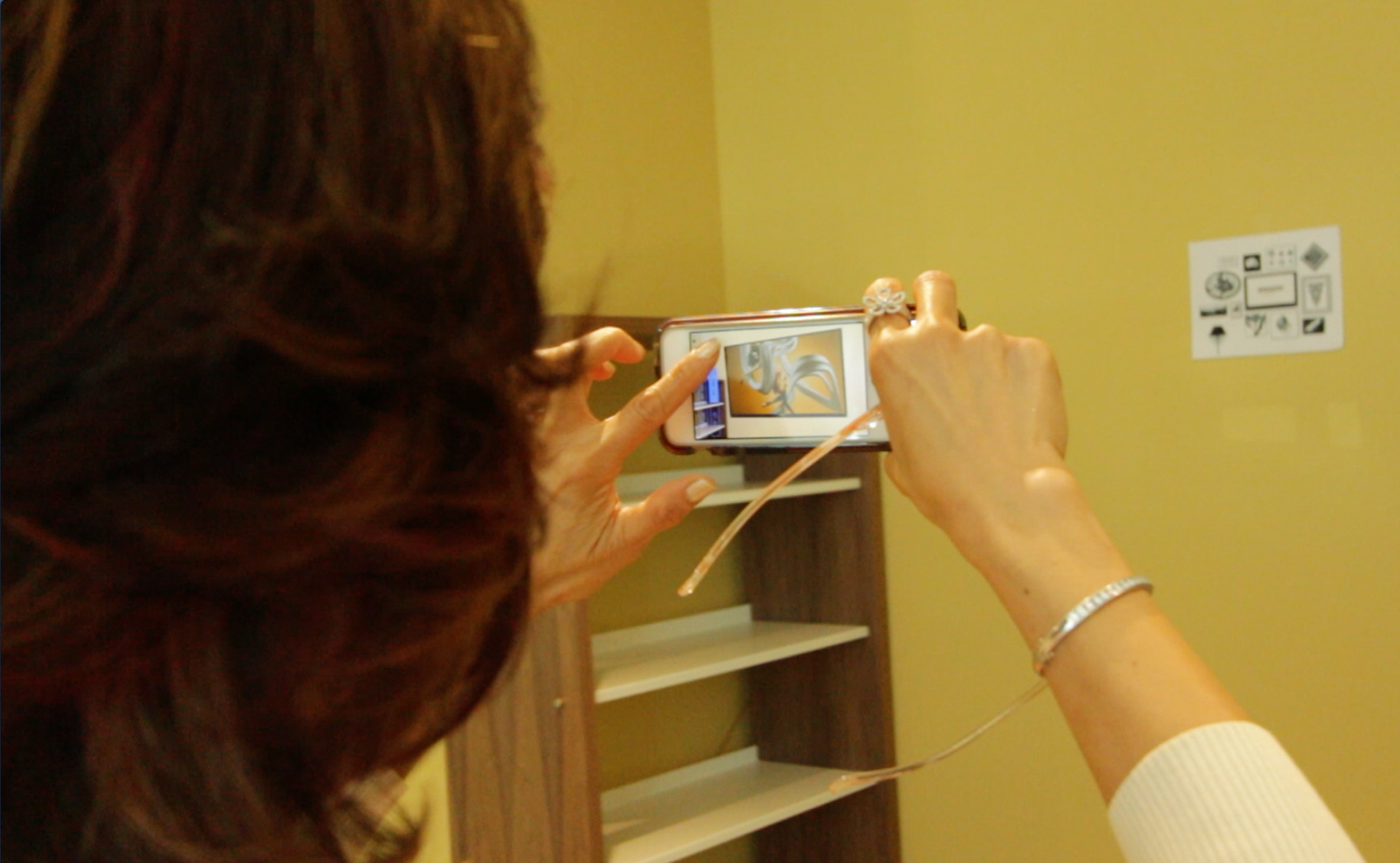 Here a test subject manipulates the AR TV using finger gestures. We used both fixed and handheld cameras to record our test subjects using our app.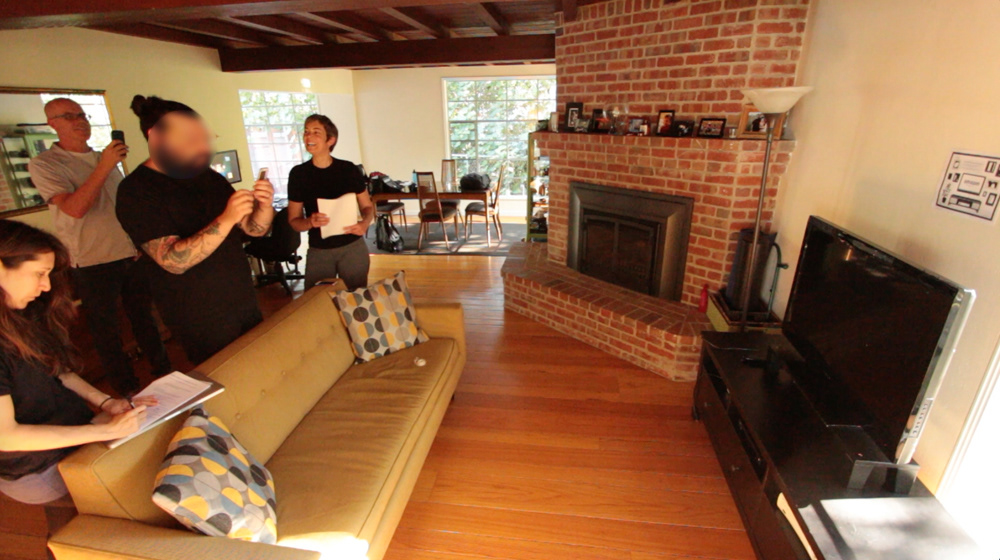 Infield testing included going into customers homes and watching them use the app.

This is the revised printing tutorial that resulted from testing. Printing a fiducial from the iPhone was the hardest part of the workflow. Later, after the release of ARKit, we were able to remove this step.

Here we see a full customer journey for the app.
The final AR feature is launched from the existing product page on the Amazon App.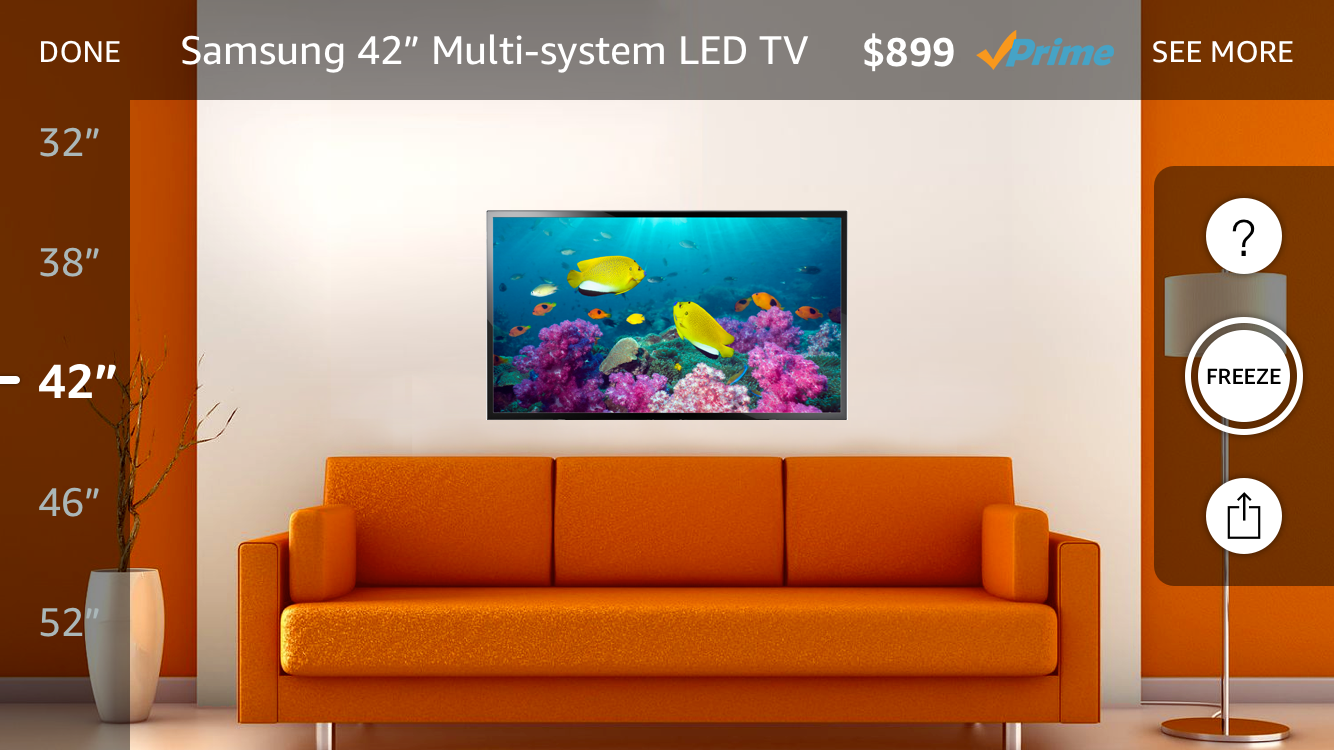 The customer is able to select and view different TV sizes in their room.