The project goal was to design and build an efficient, scalable, and automated infrastructure for payer and payee applications and APIs. The platform supported development, product management, product catalog, education, and account components.
For this project I began by analyzing the competitive landscape, market trends, business goals, and customer needs in order to better identify the product requirements. I also identified current state workflows for developers, product managers, and leadership.
Because a product like this had never existed before, many of the product requirements and specifications were defined on the fly using an Axure prototype.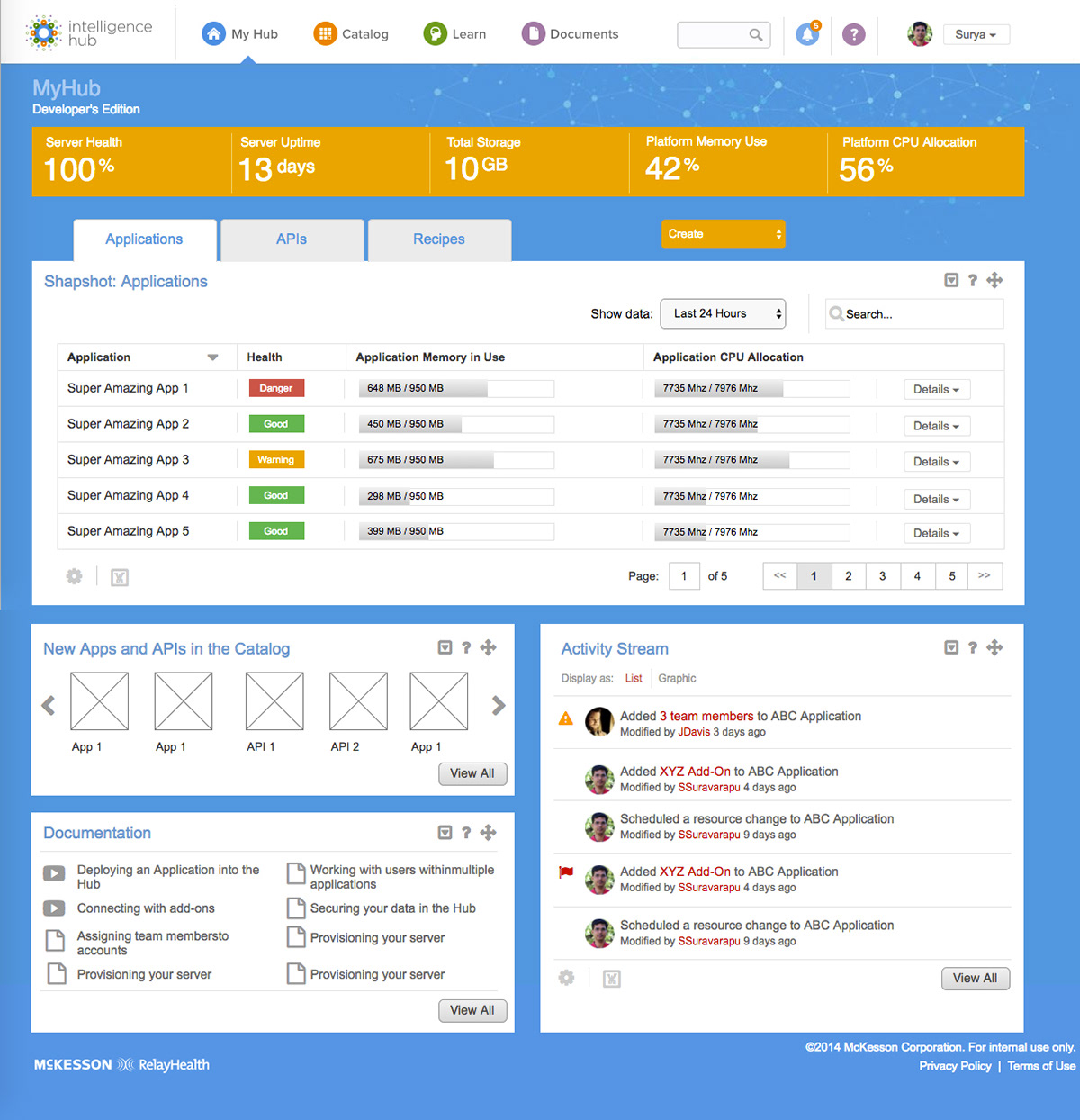 Developer's Dashboard. The tool separated developers from product managers at sign in.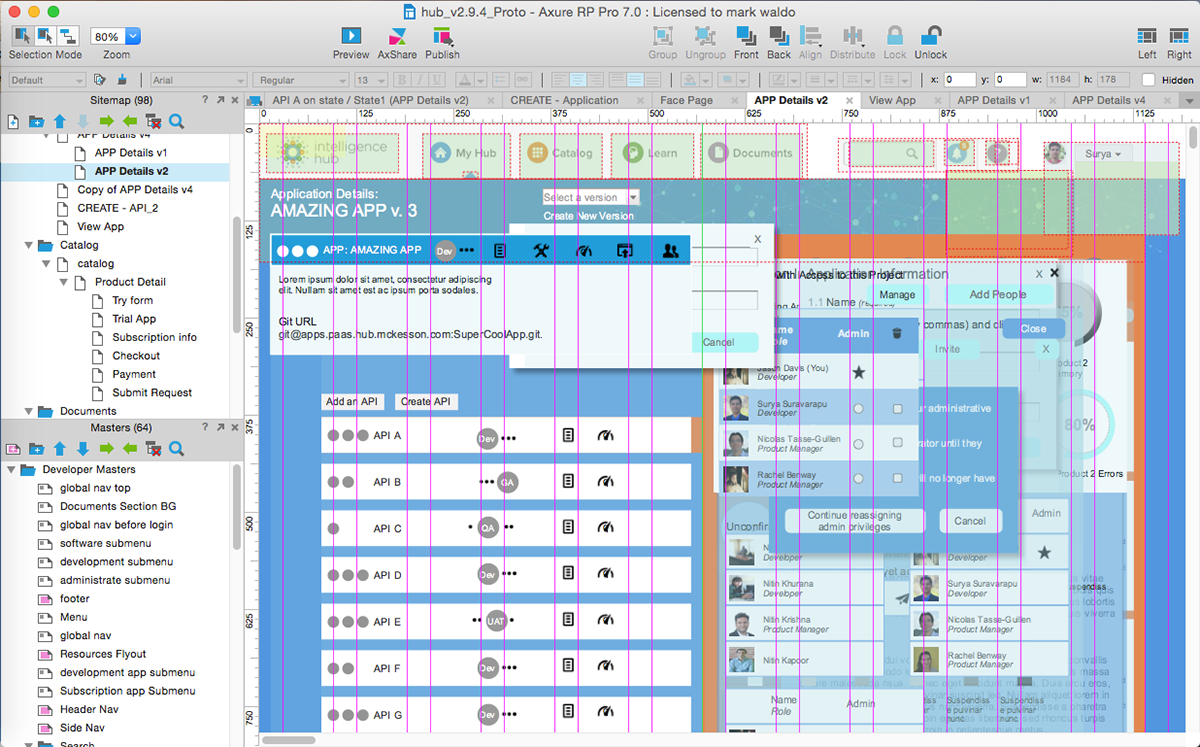 I developed all information architecture and screen level design in an Axure prototype. Here we see the API management page. 
Search Results allow multiple filters to be applied.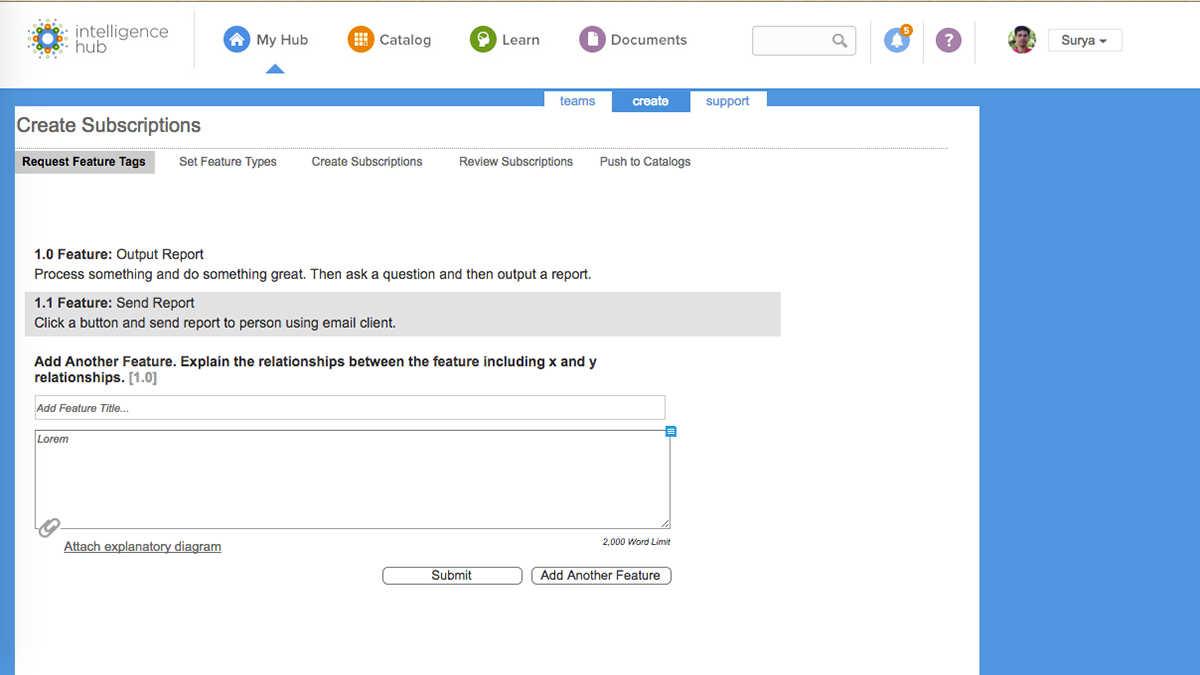 The prototype showed the full product manager workflow.
This screen shows how a product manger would select add-ons to an API from the API overview page.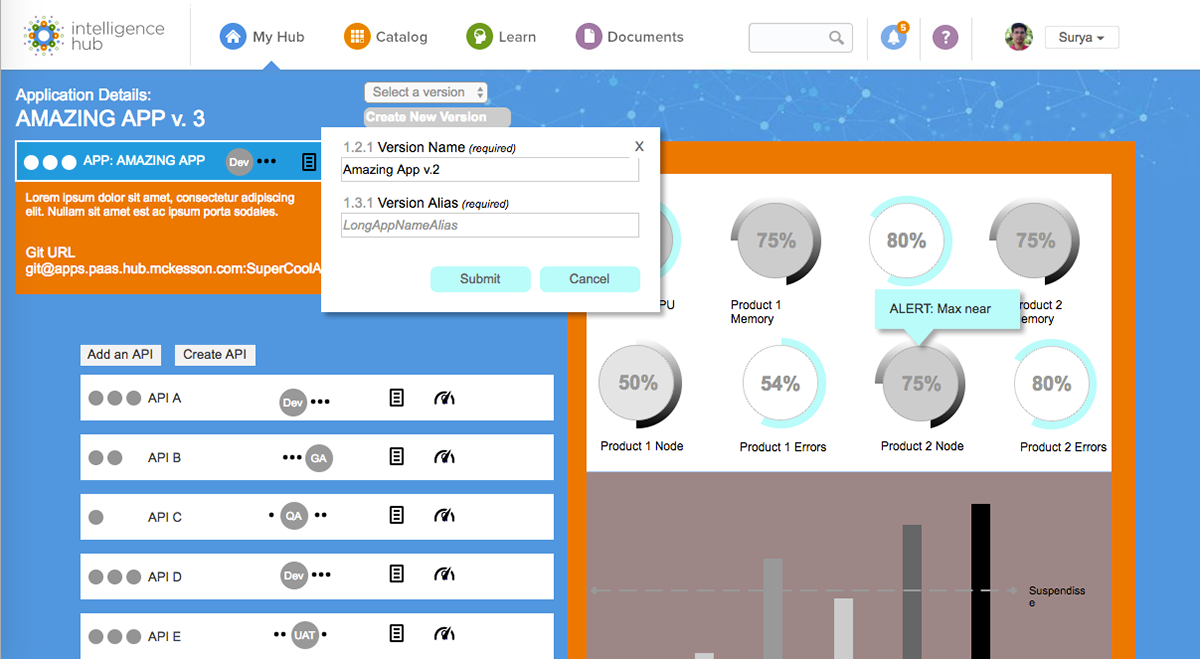 The API management page in the prototype allowed the client to explore dashboards, add APIs, do versioning, build a team, select add-ons, and more. Color here is in advance of actual visual design. I was just keeping the look compatible with some screens that had been designed.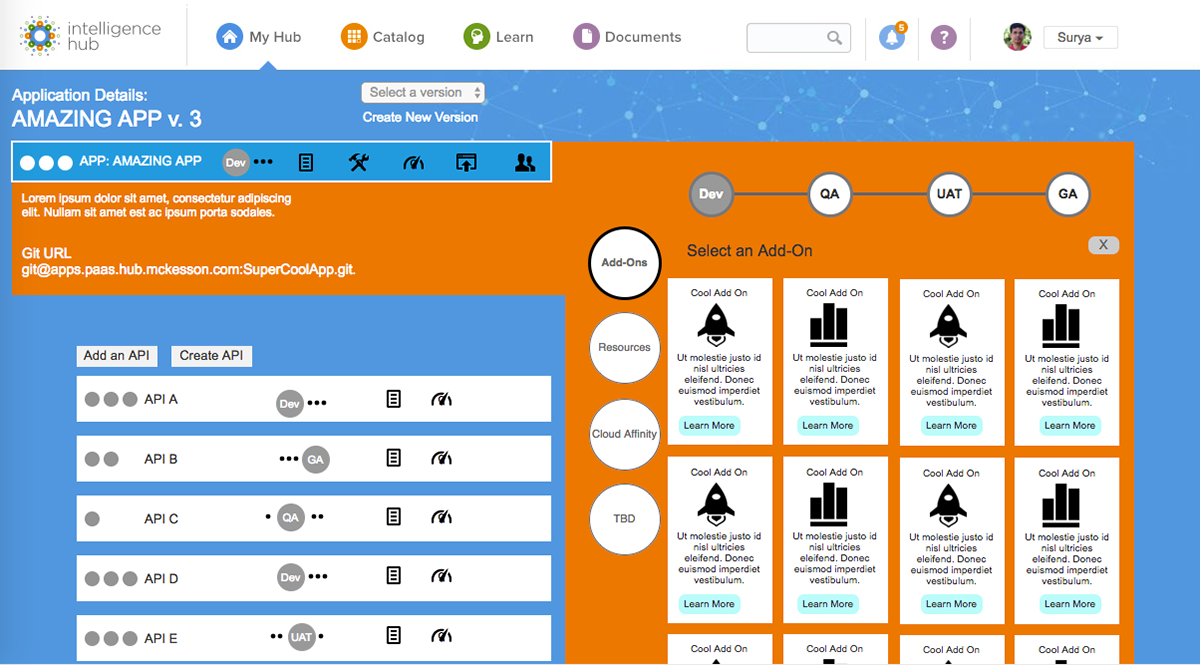 This screen shows the subscription review page for the product manager. Again, this is a wireframe, not a visual design mock.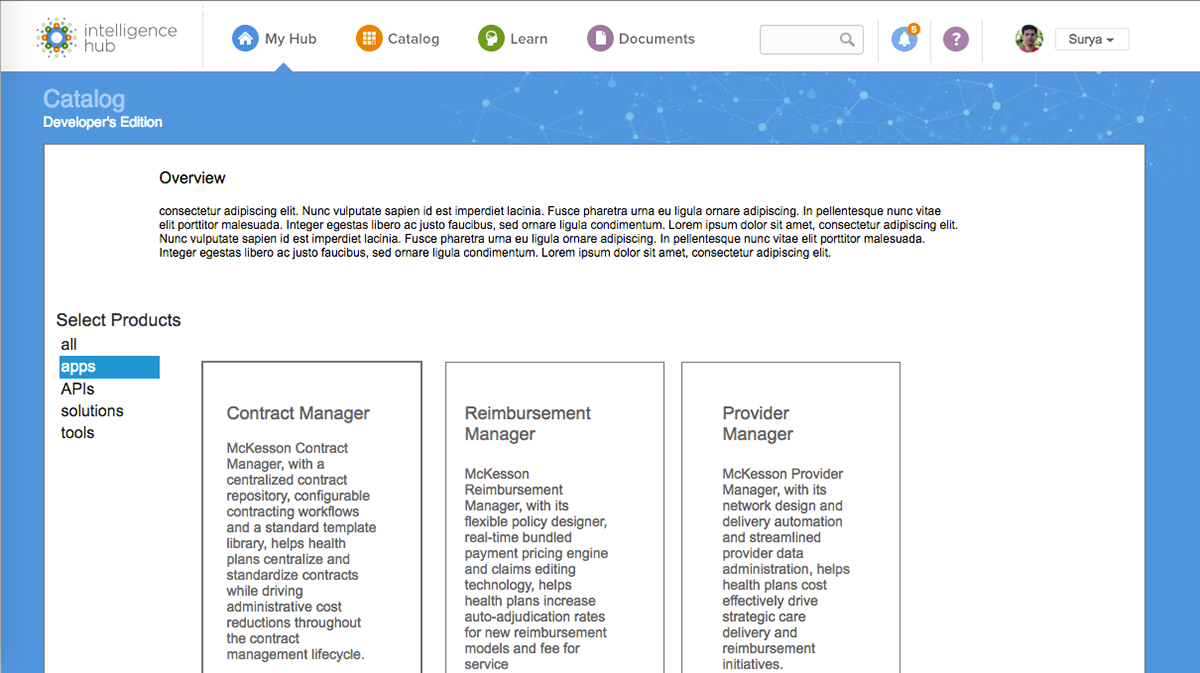 The project included the design of a product catalog with detail pages, test drives, a shopping cart, and related products.