One of my first digital strategy projects, this proposal for the use of digital media across ESPRIT was delivered to Doug Tompkins, CEO. Doug's role included managing and directing the overall image of ESPRIT including developing its marketing approach and overseeing many aspects of the customer experience including store design, catalogue layout and internal culture. 
The proposal took the point of view that ESPRIT was well positioned to lead the use of digital media within the fashion industry at the time. The digital in-store experience had not been explored but their customer base was becoming exposed to digital media through MTV and other channels so understood it. Internal applications of digital media for internal communications and building internal culture had also not been tapped but would be ideal for a widely distributed company.
My proposal detailed using digital media for onboarding new employees, presenting annual reports, supporting company culture via interdepartmental communications, ambient video to support the in-store experience and fashion videos. I explored these areas as well as how they increased the opportunity for consistently delivering the ESPRIT brand across all touch-points, whether they be in communications between in-house staff or the retail experience of customers.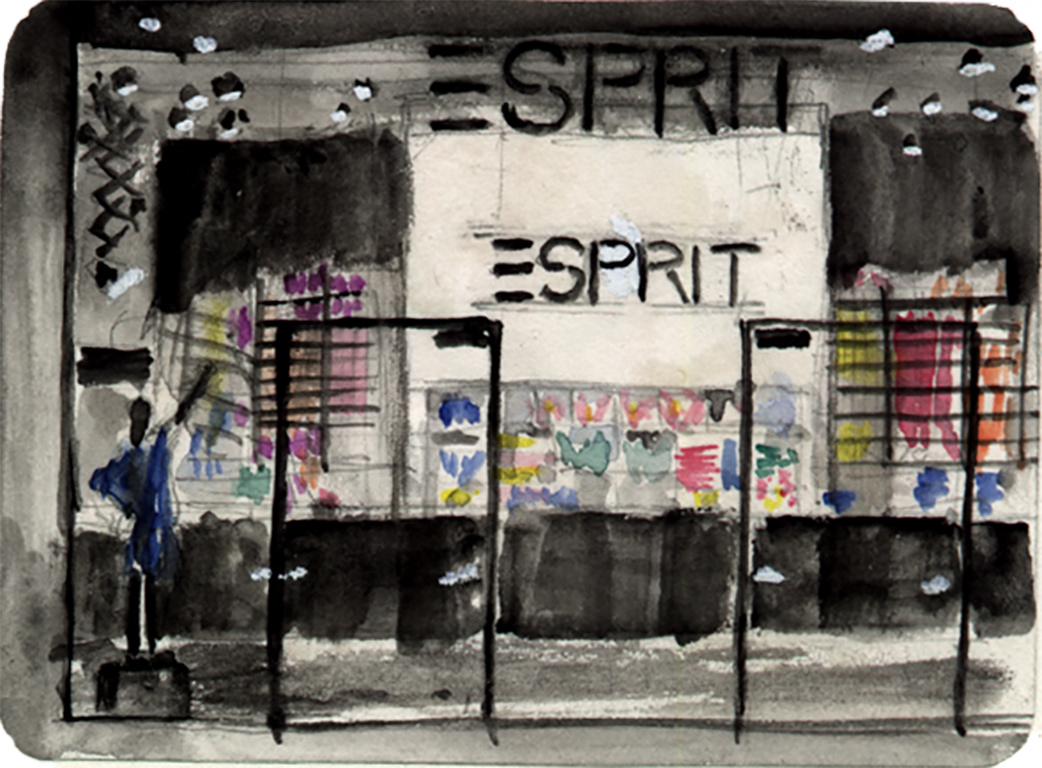 This image was part of a concept presentation exploring the use of digital motion design and music for the in-store experience. Here I was exploring the use of a large screen above the point of sale and what content might be important here. At the time there were few retail brands integrating digital into the in-store experience, so I literally had to paint a picture to communicate the idea.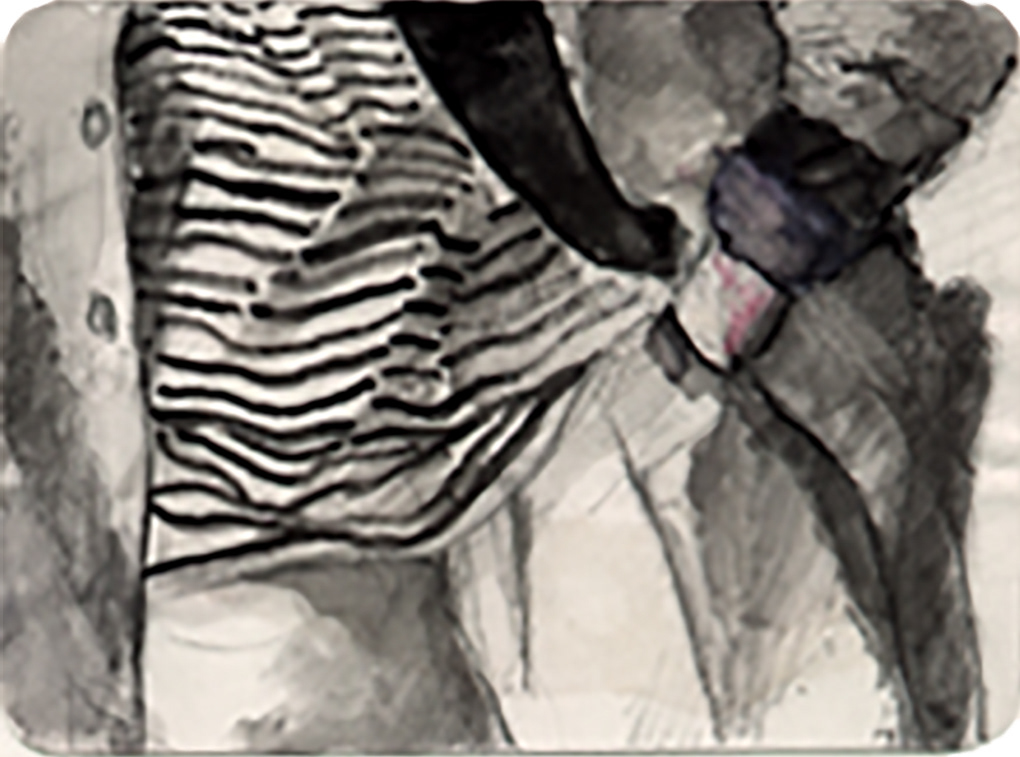 In-store media could be used to promote outfits as well as explore item details. To communicate this concept I delivered a set of storyboards. This is one of them.

As it turned out, Doug at the time was anti-digital, which caught me and my supporters within ESPRIT by surprise.  He confused electronic media with TV, and, being caught up in POV that TV was inherently bad for people, he passed on moving forward with the proposal. 

Later of course, this sort of comprehensive digital approach became an industry standard.