Penn Medicine hired me to lead user experience design, visual design, and development of a new social media/open innovation web portal. I partnered with senior leadership to identify core business requirements, developed the portal's overarching strategy, and assessed third party technology solutions. I conducted primary research with Penn Medicine staff, and leveraged SAAS solutions, cloud computing, and social media design patterns in the design of the final solution. I also hired and managed the delivery team through project launch.

 Using onsite observations, surveys and interviews I created personas and proposed ideation workflows that followed existing roles and how employees were getting ideas implemented.
Homepage to the innovation portal. 
Rapid user testing utilizing paper prototypes and interactive Axure prototypes helped us to create recognizable paths to innovation.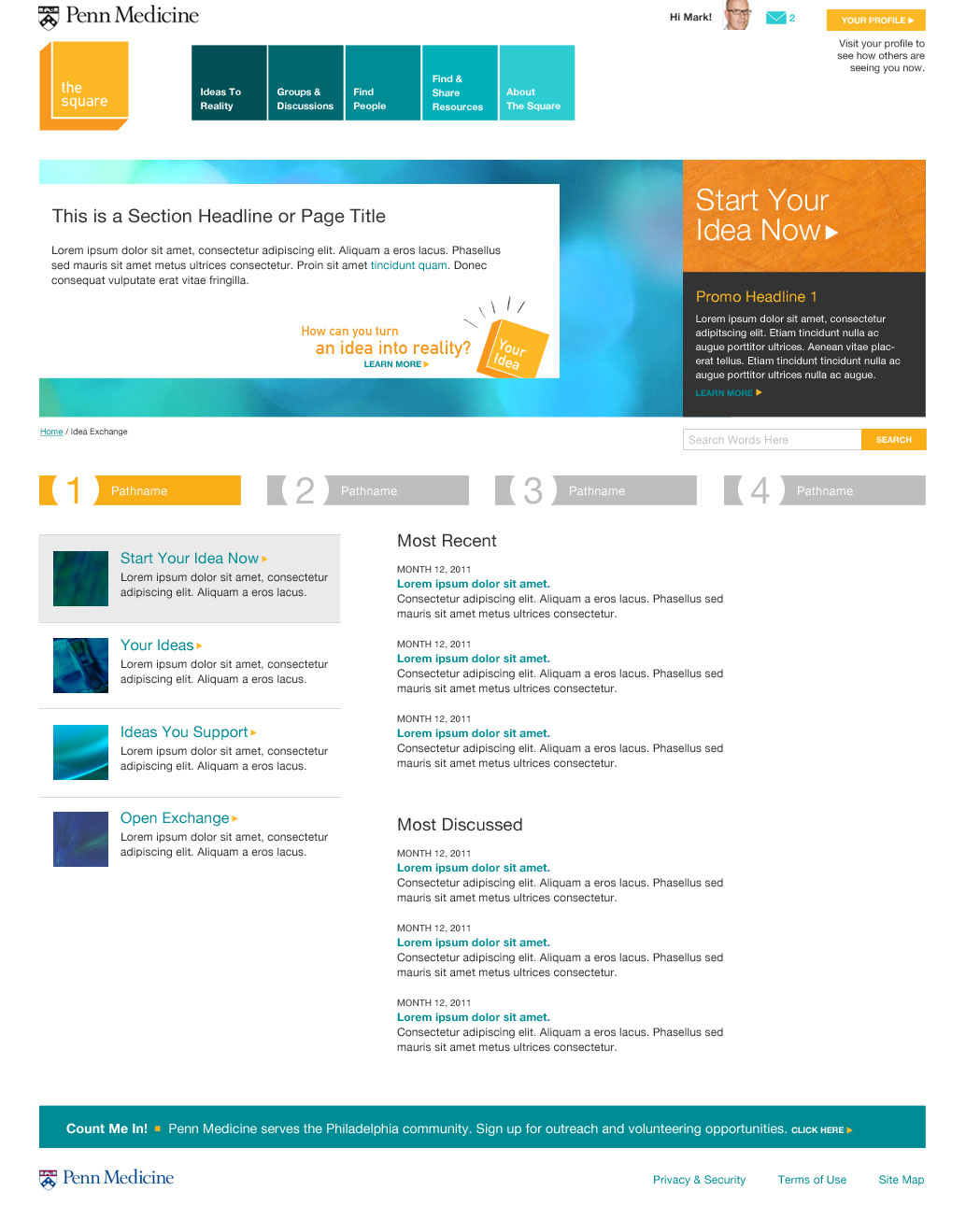 Front page to the ideation section. I designed an area that allowed employees to store ideas, get support from peers they trust, put their ideas in front of all employees for review and consolidation, and finally get reviewed by senior level staff who would close the loop by either making a decision to implement the idea or pass on it. 
A simple sitemap shows the innovation process.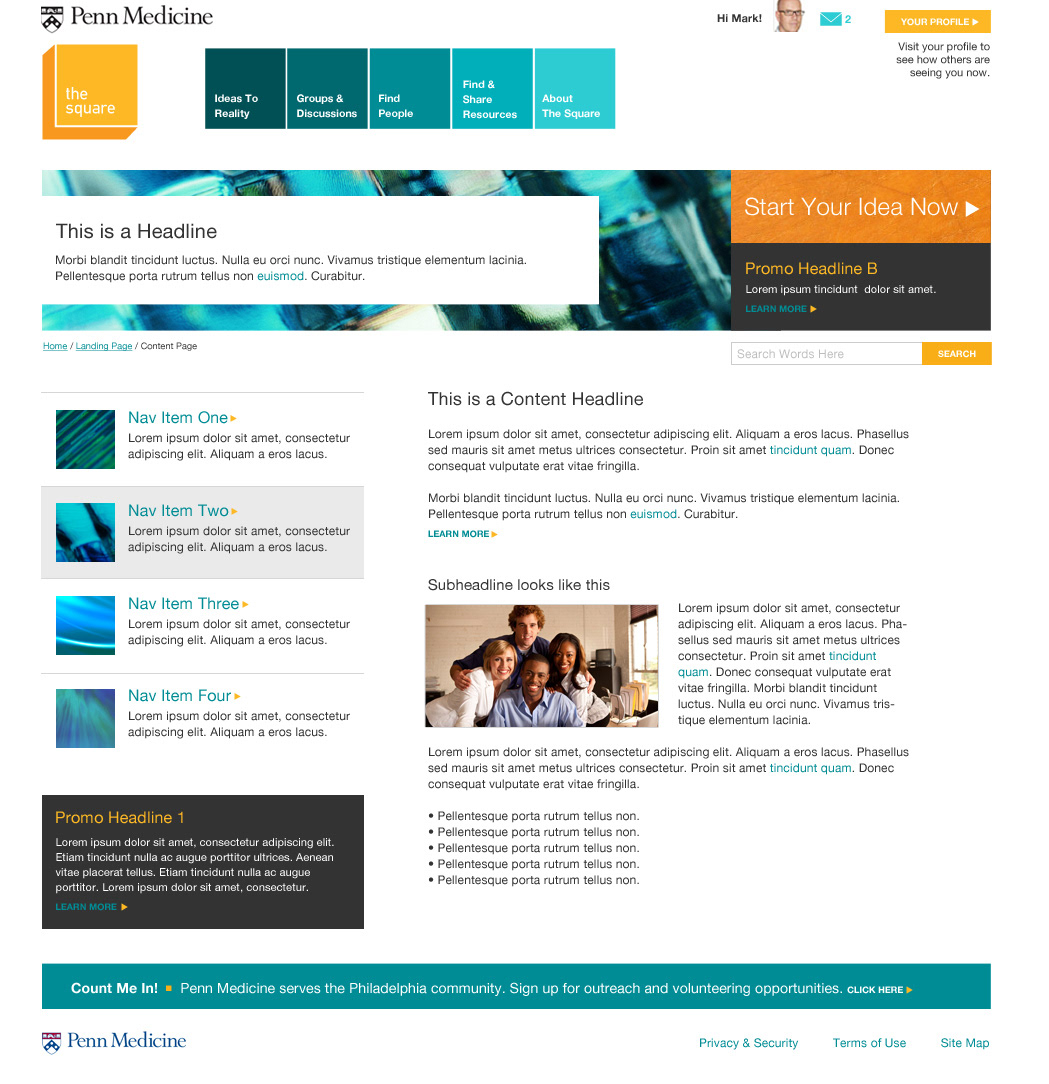 Visual design for content page.