I designed this voice to text app to be super useful to people who have ideas on the go, for people who have to worry about HIPPA and security, and people who want others to securely work with their notes.
The app has gone through 9 prototypes, each time losing features and refining the requirements that are driving it.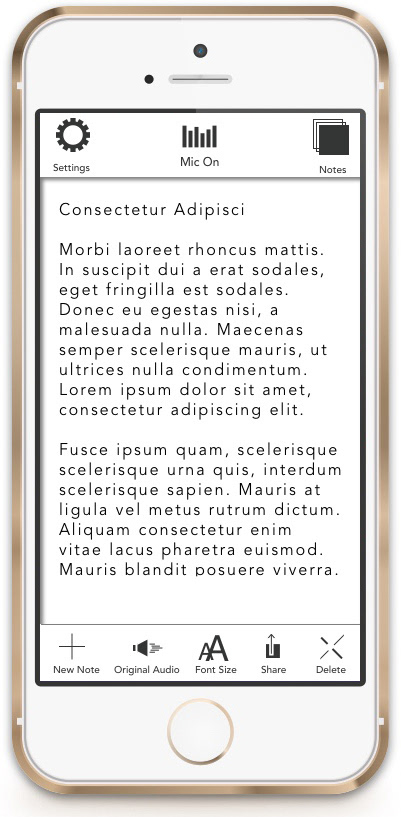 The app launches 'on' so you can begin immediately recording. The file for each note also includes the audio so that after the app creates the note, you can listen back to what you said and compare it to what the app thought it heard. 
The app does not include any formatting tools. It is designed to create a raw and accurate record of your note that you can then port to Google docs, WORD, Evernote or whatever tool you use to create documents.
You don't close a note. You just start a new one or add to the old one. Started a new note and now want to go back to the last one you wrote? Then go to the "Notes" screen. That last note will be there waiting for you.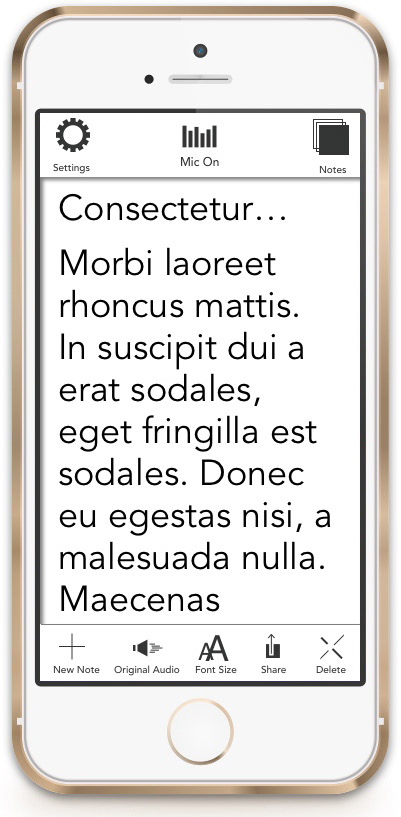 On the go and walking down a sidewalk, it can be hard to read your note without stopping, so there is one large font you can toggle to. Just one. You can set its size in the settings. 
The app interface is a canvas. At the center is your note. Sweep to the left and you get an index of notes you can search. Sweep to the right and you get your account settings. You can also tap navigational icons at the top if you'd rather move around that way. Icons at the bottom do things to your note or start a new one.

The visual design strategy, including icons, is designed to be high contrast and memorable.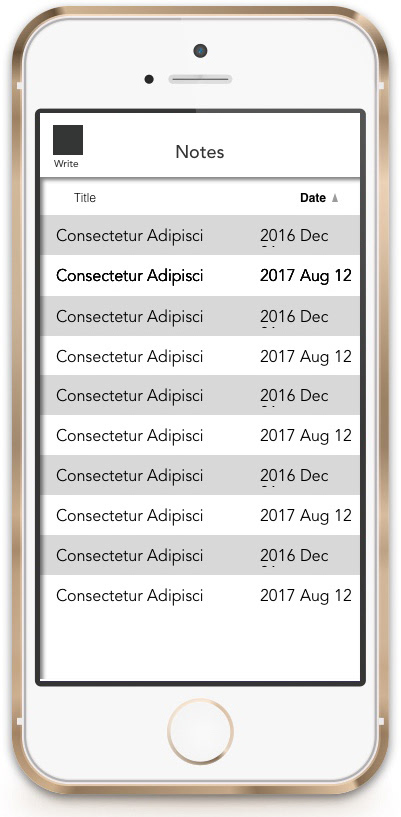 The notes index pivots on a small set of variables. If date or title don't help you get you to the note you want, drag down across the screen and you get a layer that allows you to search.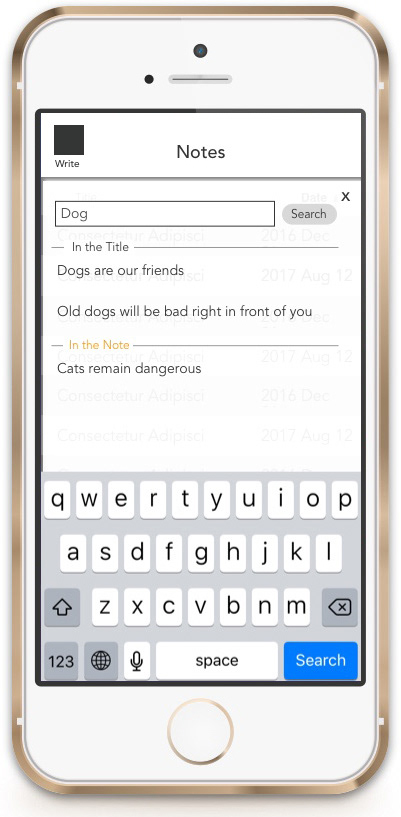 Search and search results.
If you've never logged in or have been logged out, you can create a new account, or login, in at the settings page.
You don't have to have an account. Your work will be local to that phone, and not secure if you don't. But if that works for you, we want that to work for you.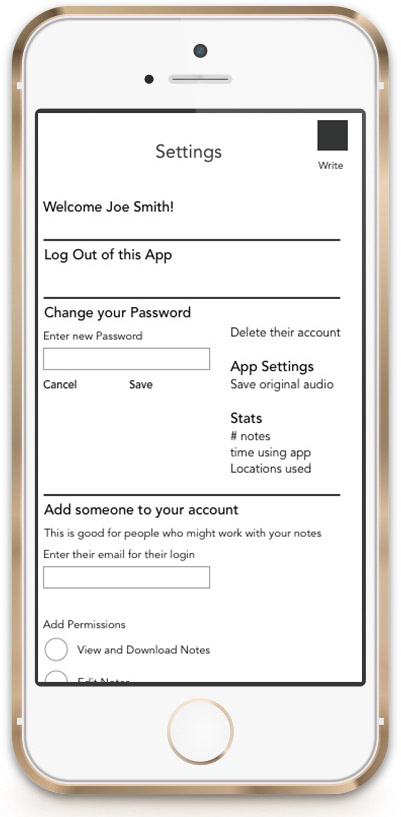 Once logged in, the Settings screen allows you to manage your account as well as give read, write and edit privilege to others if you don't work alone. 
Behind the scene, you work is being saved to the cloud and is accessible later via your phone or a browser on your laptop.