CHI&Partners was hired to redesign Lime's brand, as well as its website and mobile site. The sites had to help customers add hours to their phone plans, understand extensive and diverse subscriber options, and purchase a large range of phones. I was hired as the sole user experience designer and I was responsible for creating the UX strategy and UX design.
Here is the full final UX presentation showing high level personas, site maps, and page level wireframes for both desktop and mobile.
Here is the sitemap for consumer products and services.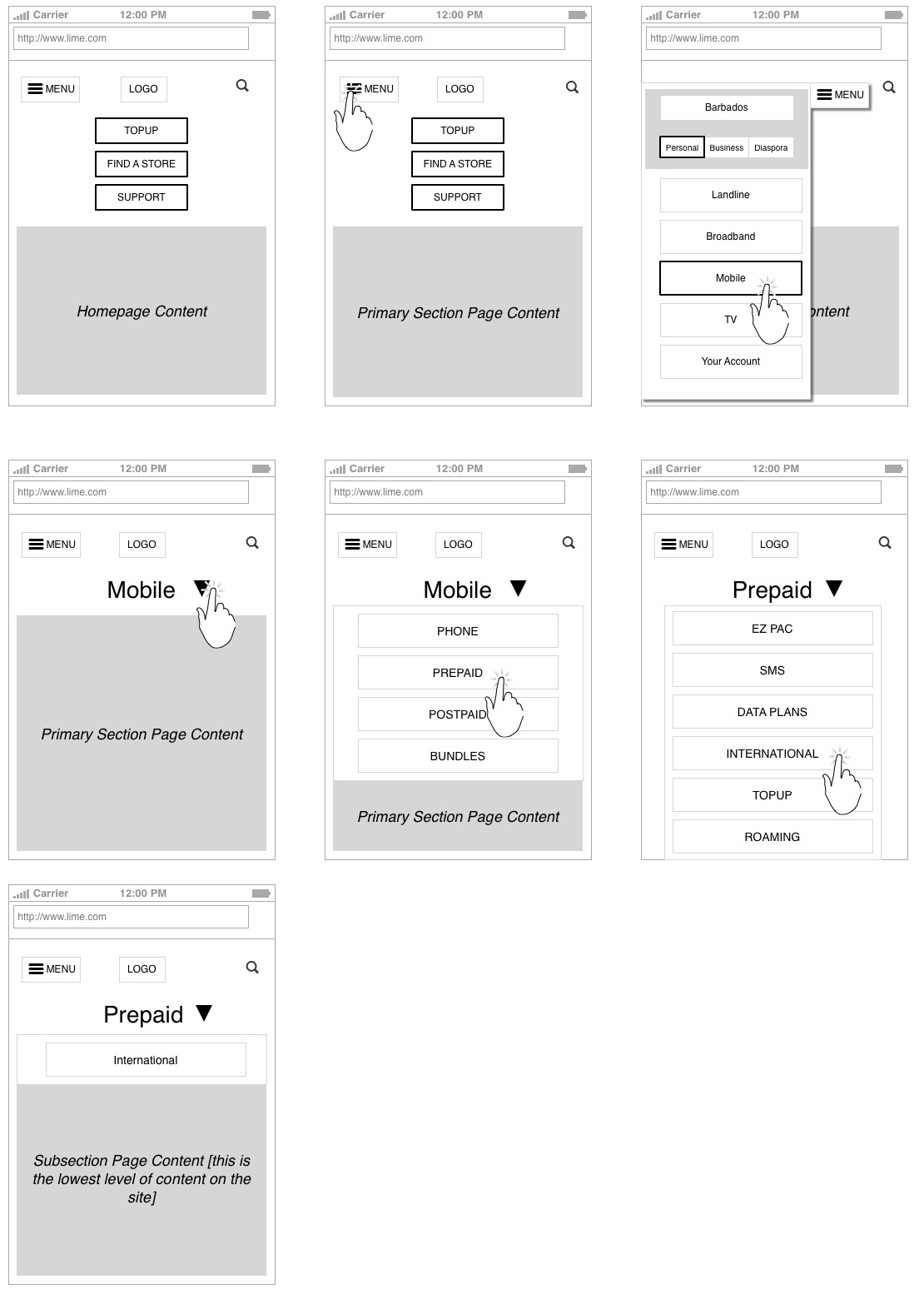 Here are the mobile wireframes.

This is the mobile homepage with visual design.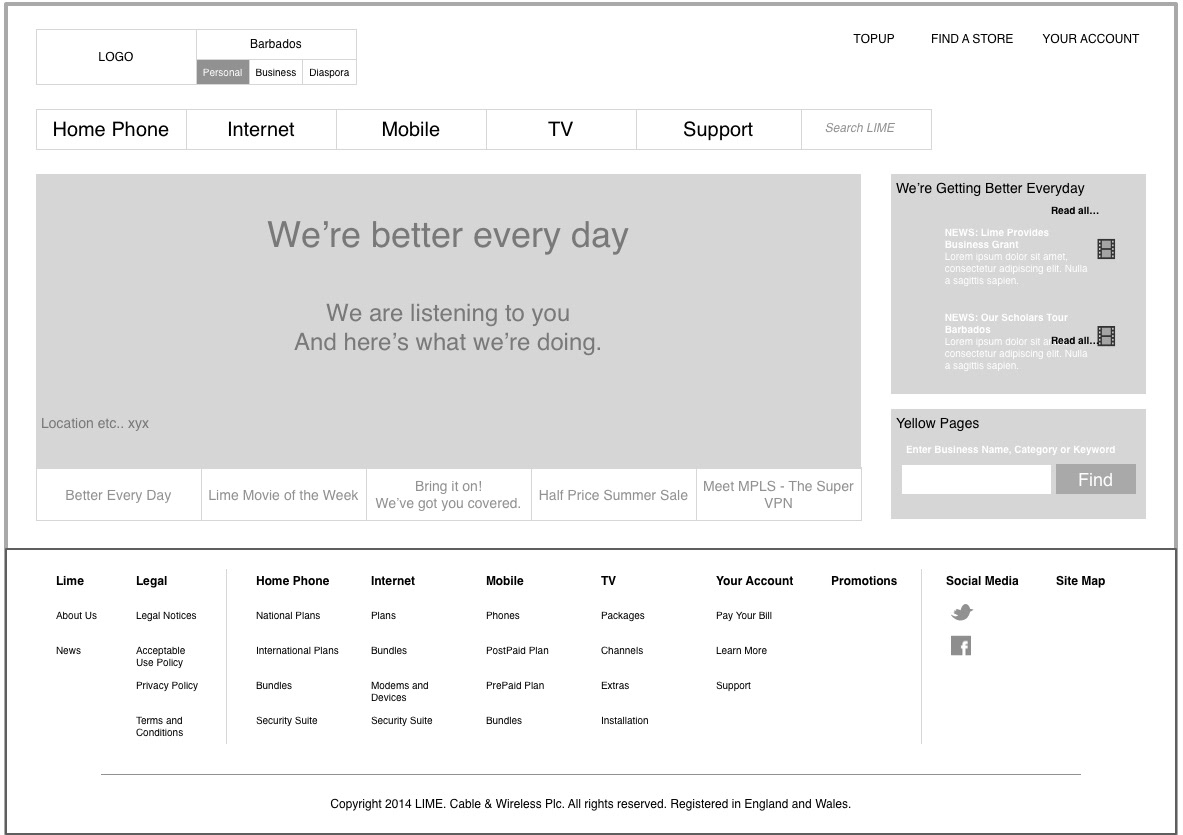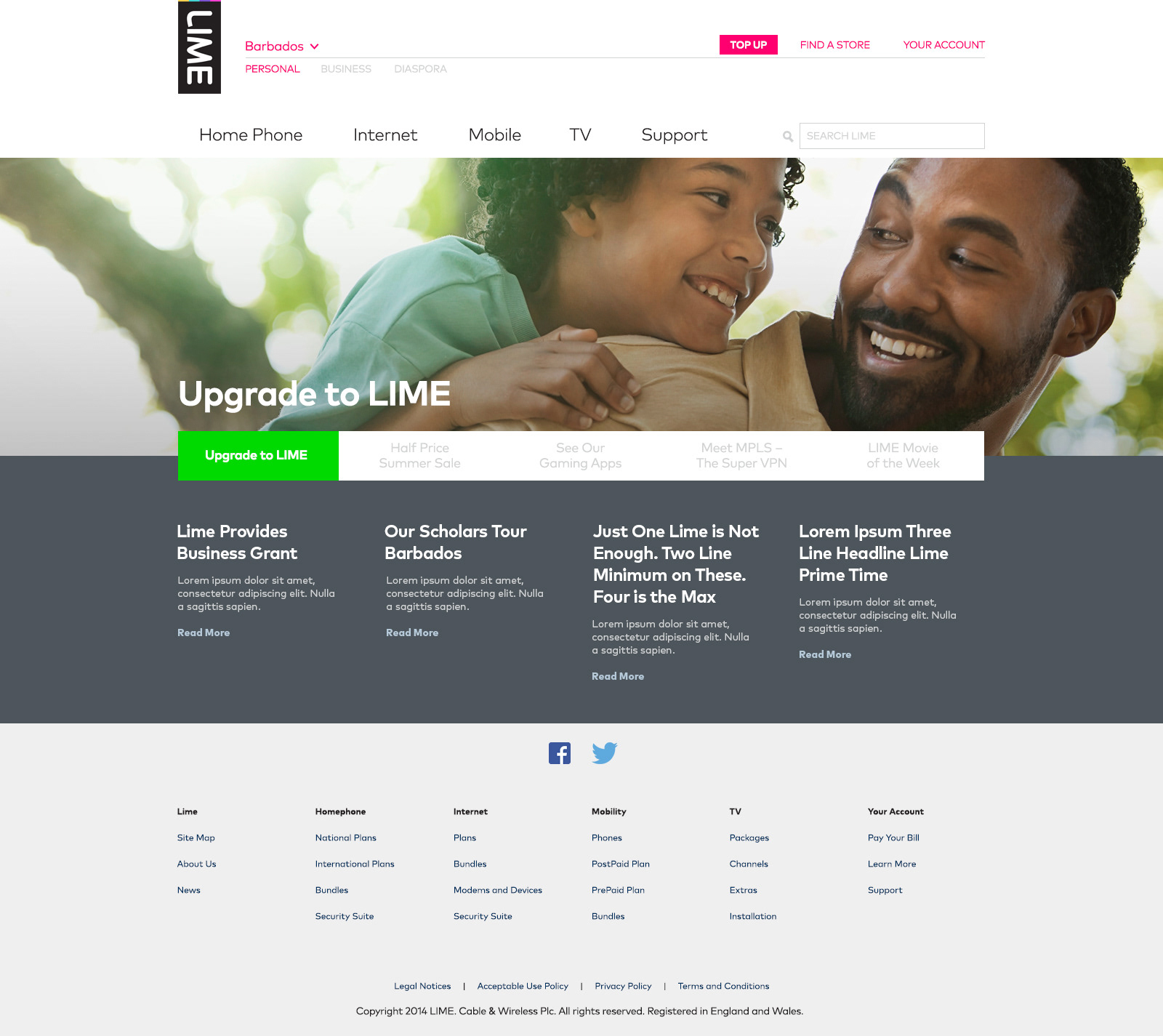 Homepage with visual design

Long product page with page navigation pinned on left hand side.