I have facilitated many product vision, concepting, and design thinking workshops for executive teams and entire departments.
The work usually leads to helping an organization arrive at a new vision for its product or business roadmap. But I may also carefully evangelize the role of design and design processes in helping to define a company's roadmap and the metrics that define product success.

Increasingly in Silicon Valley, product ideation is seen as an activity fed by analytics and market analysis, but customer insights gained from having a feel for how customers do things, what they are thinking and what they need still have a place. I can guide each person in a team to find these insights in themselves (because most people have them), as well as frame the work within data. The end result is new perspectives on products as well on the work people do at the company do and its mission.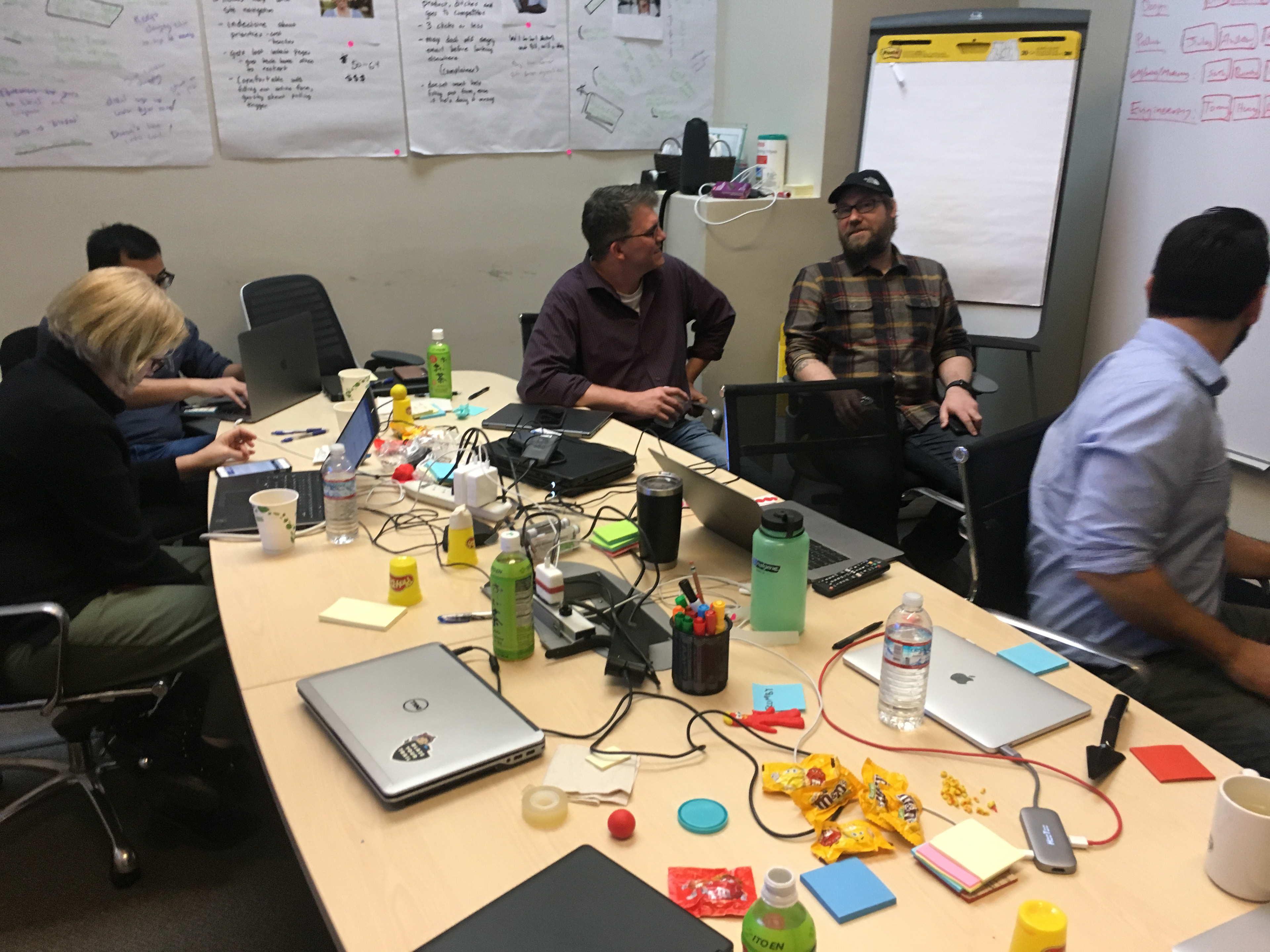 My work is based on solid preplanning with my team, and then thinking on my feet. Depending on the goals of the workshop I may run the workshop closely along the lines of design thinking as it has been lain out by David Kelly at IDEO, or I may use my own tool set for helping a team find solutions.