As the Director of Product Design at eHealth, I initiated and championed a full redesign of eHealth's primary content site (there are three) and eCommerce flow for purchasing Medicare plans. 
Working with my peers across disciplines we created a project that not only improved the look and brand of our two most important sites, but one that allowed us to modernize accessibility in our interfaces and code, and update analytics.
The Approach
Working with the head of product we arrived on the goal to visually reinforce that we were experts on Medicare, but also approachable and friendly. We also wanted to communicate that we were trustworthy and modern.
We arrived at the following visual direction.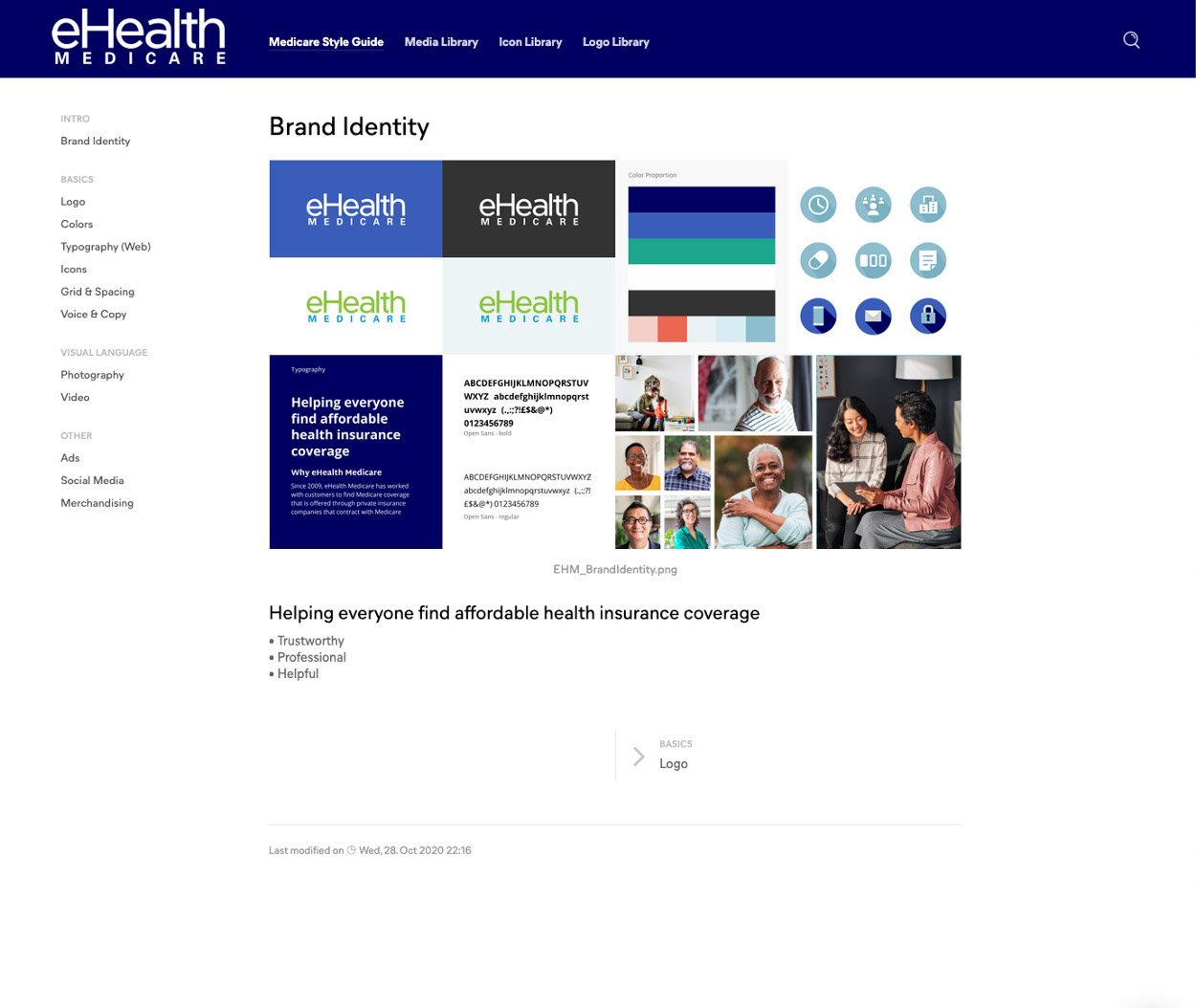 We then evolved the design into a comprehensive style guide and asset library using both Frontify and Figma to manage assets.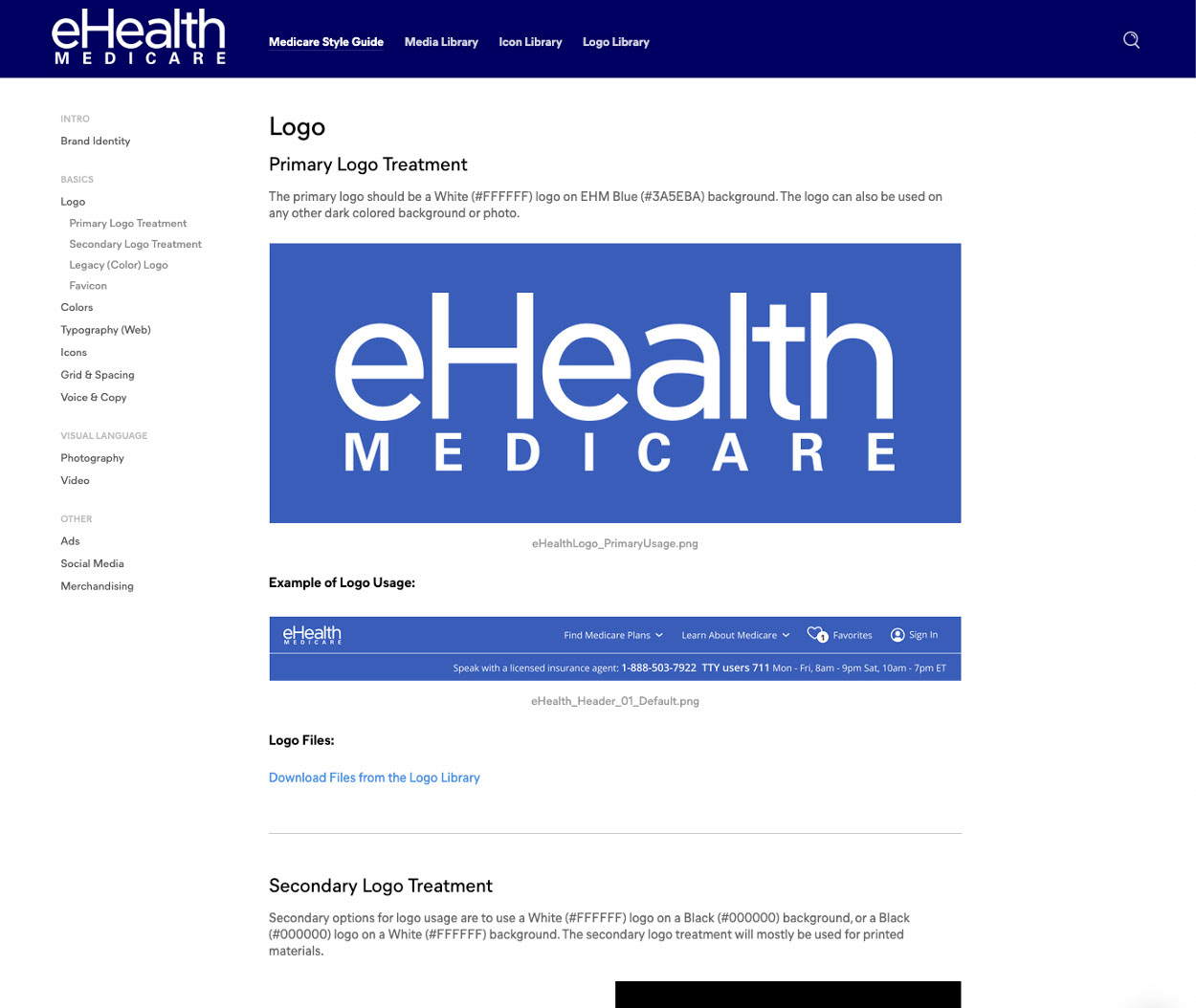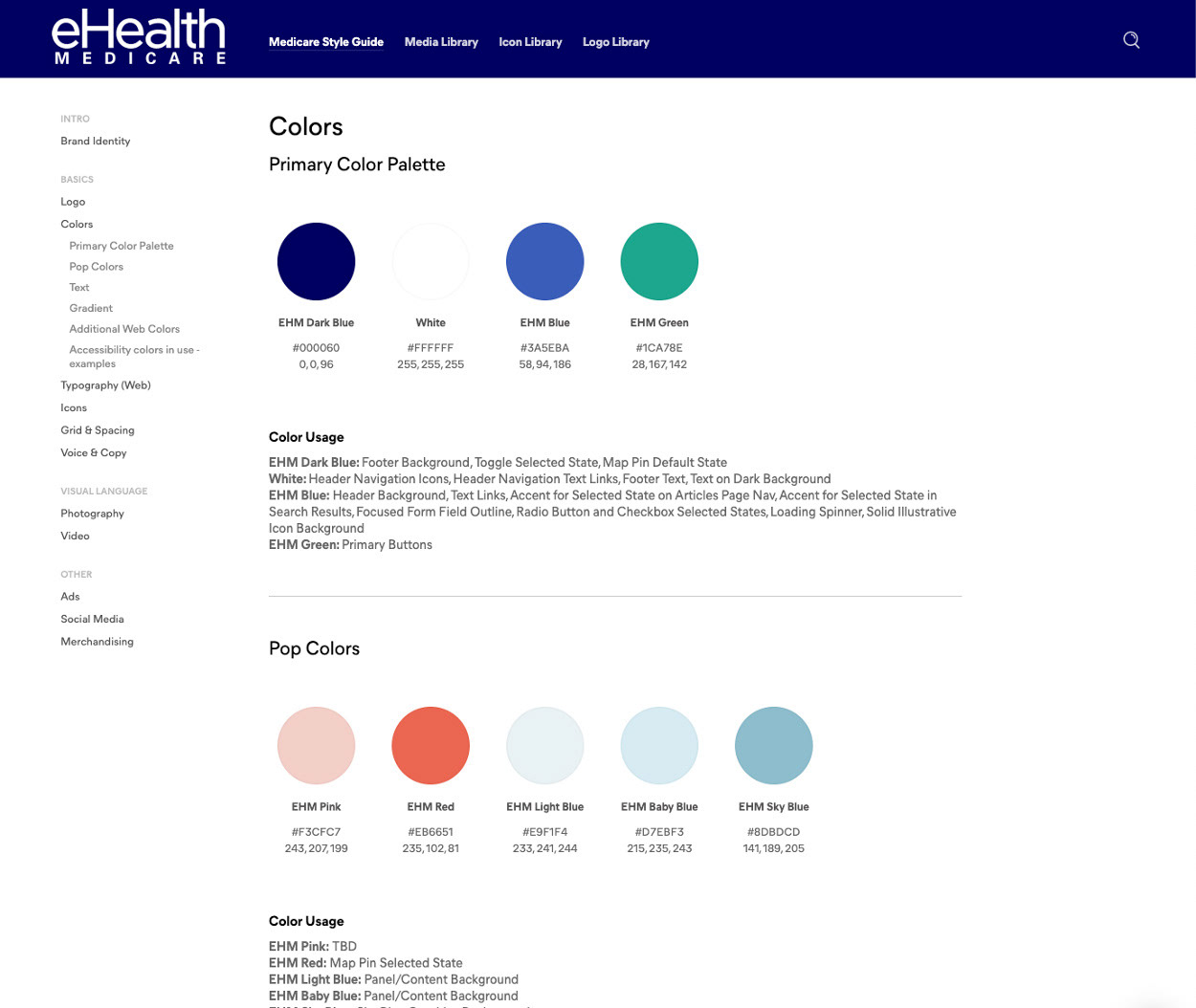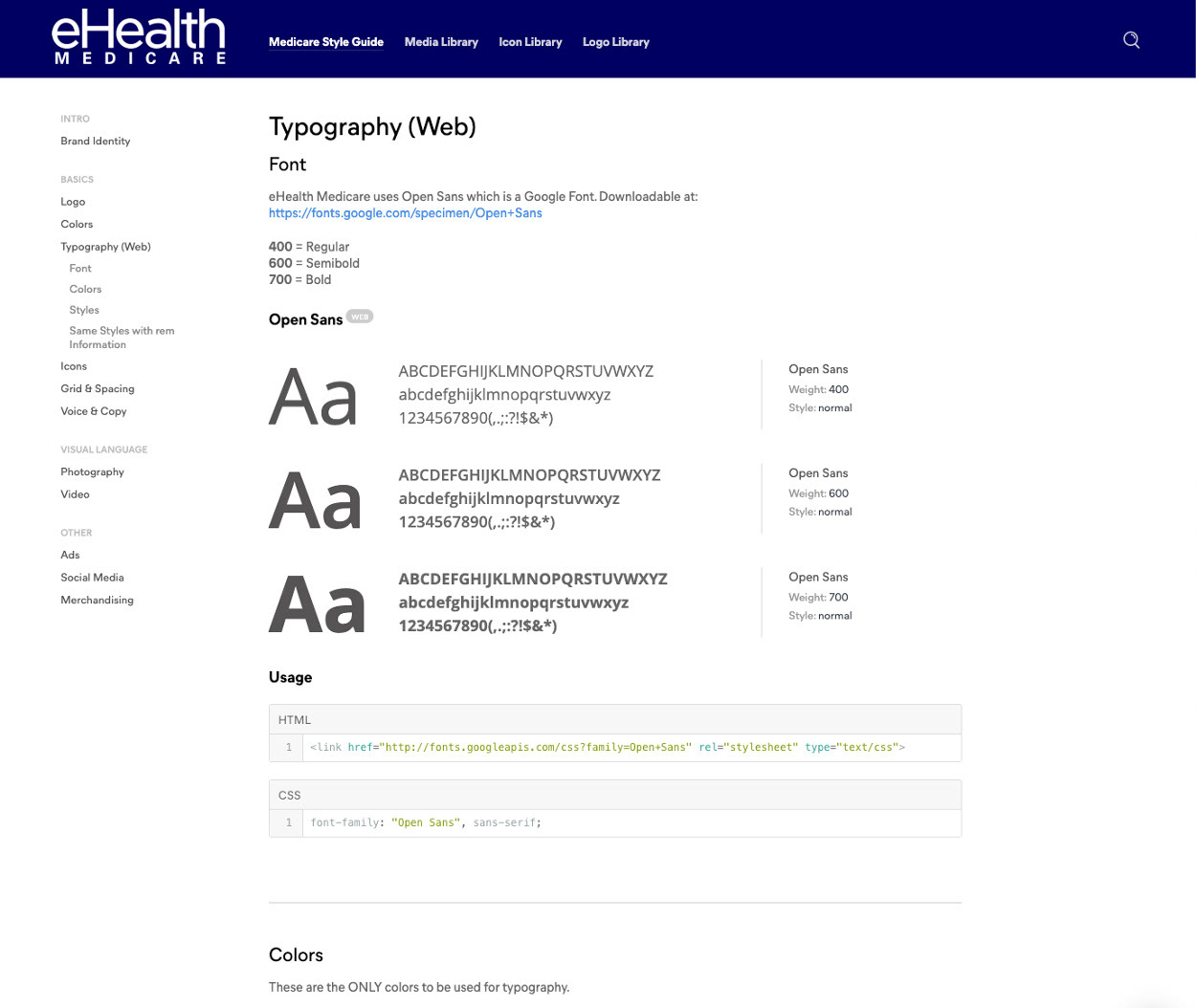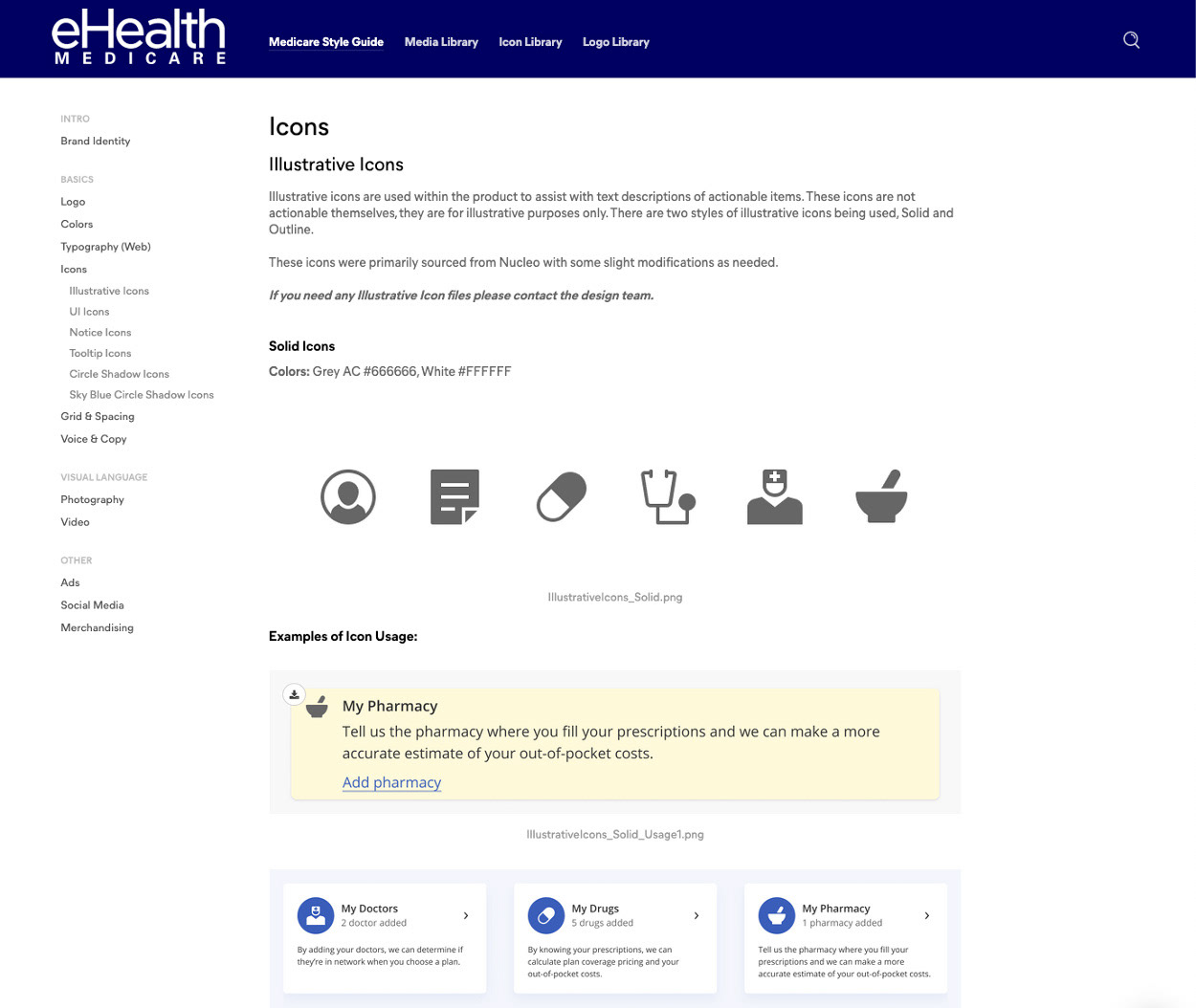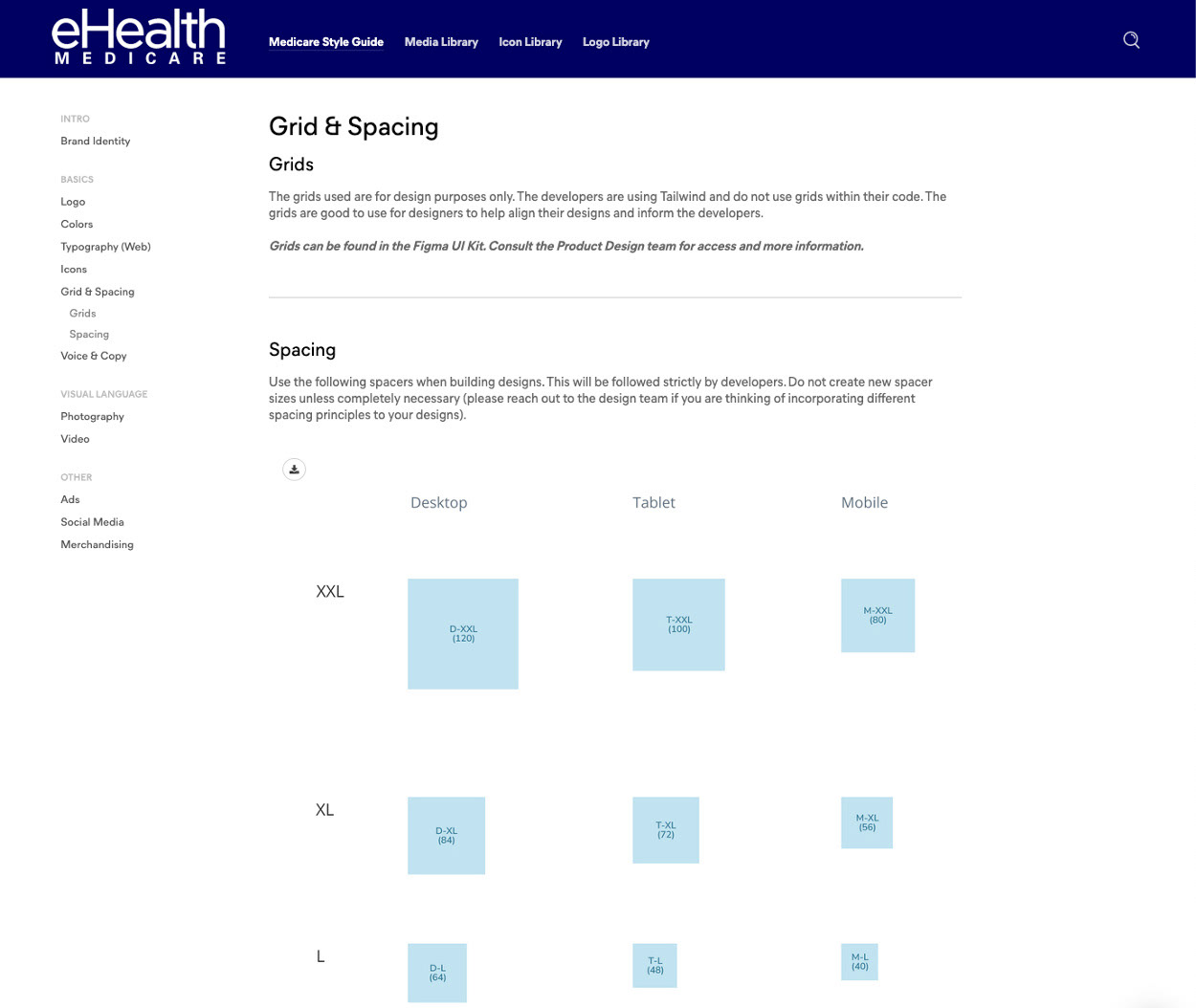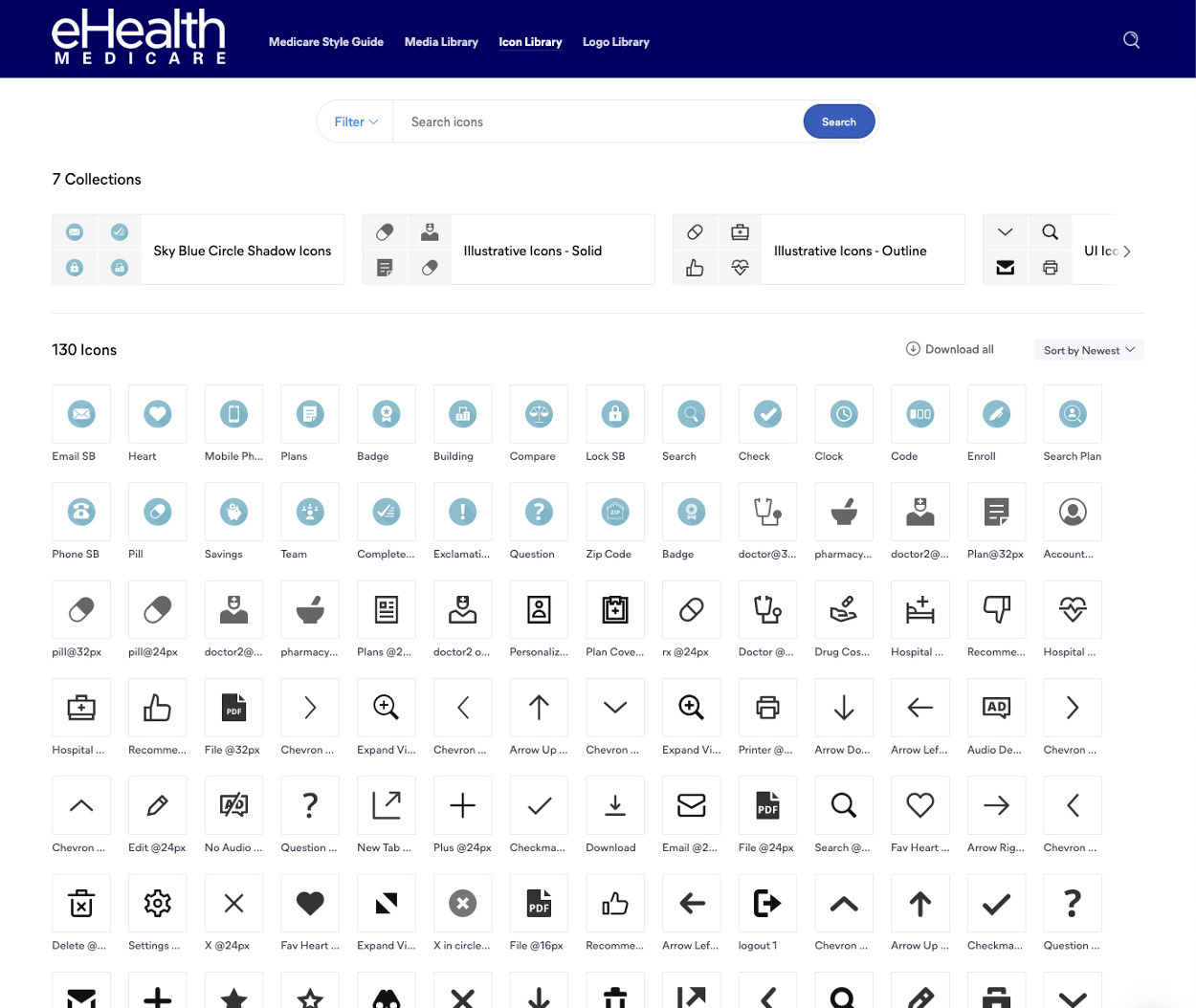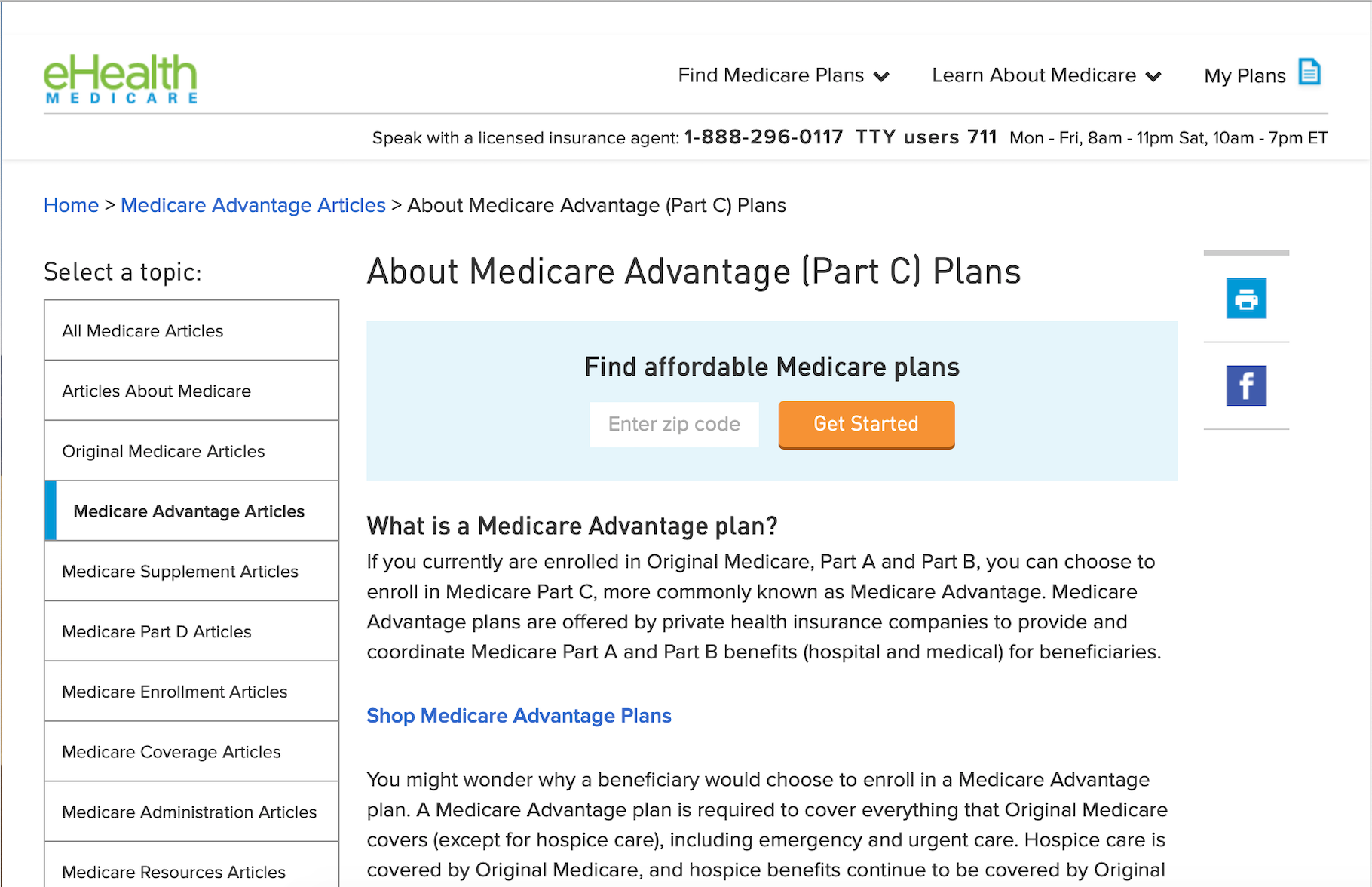 The Same Page Following Redesign
Usability was showing the customers were having issues focusing on content on the page. A strong call to get them into the ecommerce flow and finding plans was overwhelming the content of the page and distracting them from what they came to get - which in this instance was information on Medicare Advantage plans. 
Additionally the odd ladder design of the left hand nav was creating visual noise on a page that was already busy. The green logo was also off from where we wanted the brand to be. The green color that was used was dated and too bright. Dated or not, it was not an attractive choice. 
So I made the logo white and placed it on a dark blue header. I also directed the designer to open up space on the page to increase the ease of finding what they were looking for, and we arranged the content so that it met the customer's expectation that they would find answers here to Medicare Advantage by moving the links to the ecommerce flow to follow after they had already seen the content they were looking for, rather than being at the top.
This treatment was extended over 800 articles on ehealthmedicare.com