One of my first projects at eHealth was the creative direction and UX for the newly acquired
GoMedigap website
. Prior to my arrival, eHealth's senior leadership team had no confidence that an internal design team could do world class work. My boss told me from day one that my most important goal was, "Give people here hope that design can be good at eHealth." 
Here is the GoMedigap site prior to our work. This company was acquired to give eHealth more capacity for selling Medicare Supplement insurance. They had an awesome team in Austin Texas but the site was underperforming and the design was out of date.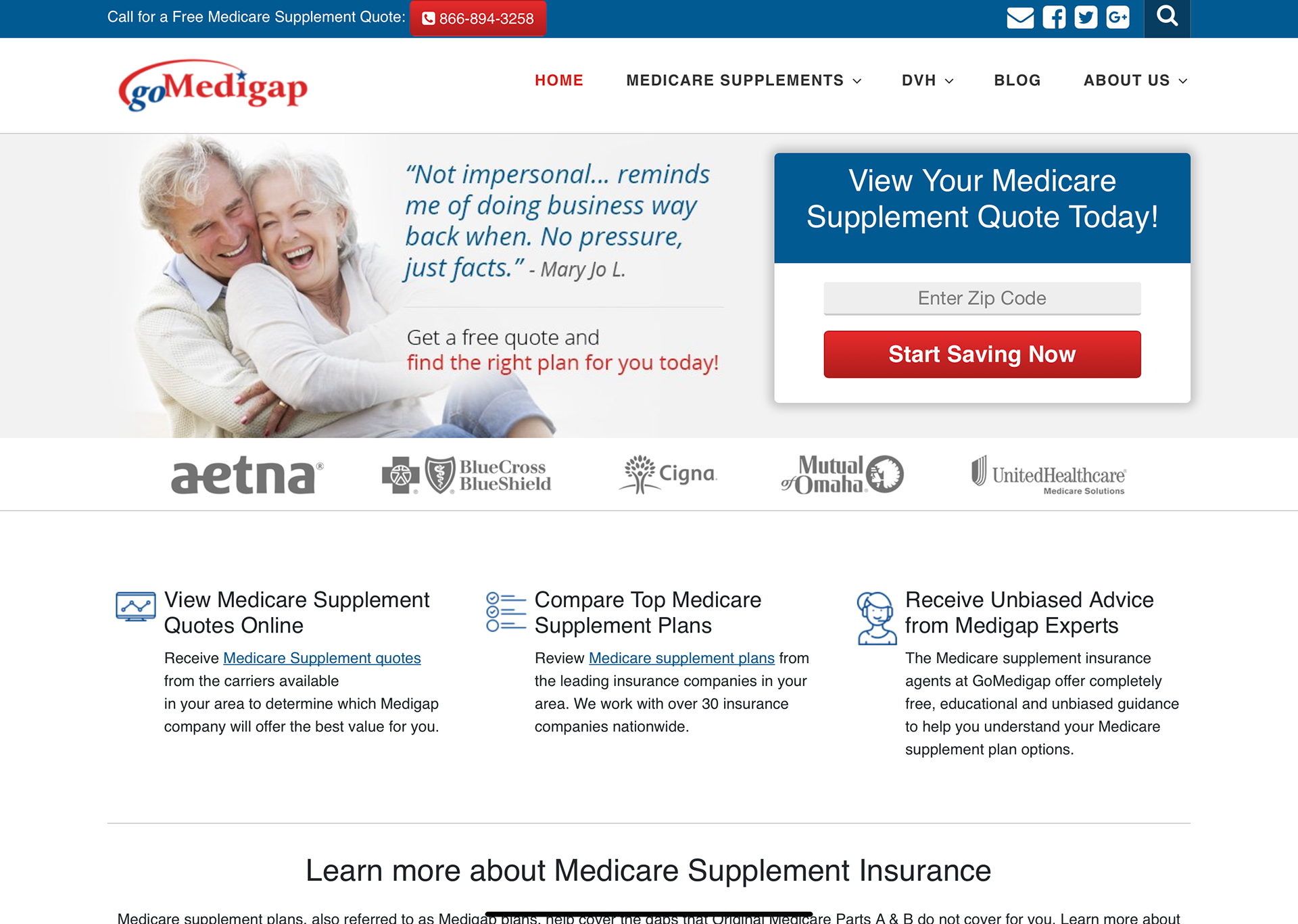 After eHealth acquired GoMedigap, we began upgrading their site, starting with a new brand direction we developed in conjunction with Prophet. On the outside, my job was simply to lead the redesign of the website, but behind the scenes I was working hard to show the power of my new team by communicating what we were doing through a new information architecture, better UX writing, and the new overall aesthetic.
The design team was also demonstrating that we could deliver a design that worked beautifully across multiple platforms - from desktop to mobile.

Here is the site on mobile.

Outcome
Prior to my arrival, senior leadership had no confidence that an internal team could do professional work. The result of this work showed to eHealth that the design team could design. We also delivered a site that was a huge improvement on the original. Analytics showed a significant increase in traffic and engagement. Following this work, I was given full ownership of a redesign of eHealth's primary eCommerce site ehealthmedicareplans.com - as well as the jovial order by my boss's boss to me to "Go build your domain!".