This tool helps customers understand how a TV would look in their room using Tango technology for placement and scale. Timed to launch with the initial release of the Lenovo Phab2, the project was a fantastic opportunity to get up to speed on Tango's depth sensing feature and how that changed the customer experience of our augmented reality tools.
I went deep on strategy during initial meetings so that we had a clear vision for customer workflows and requirements, as well as a design approach that would surface hidden assumptions early on. I helped lead the definition of requirements, contributed best practices, and directed the lead designer.
We took a clean approach to the launch page bringing it inline with the new design direction established by another team for the Amazon Shopping app. While this augmented reality app stands apart from the Amazon Shopping app, we aligned the brand experience with it since customers would be passed into that app to complete their purchase.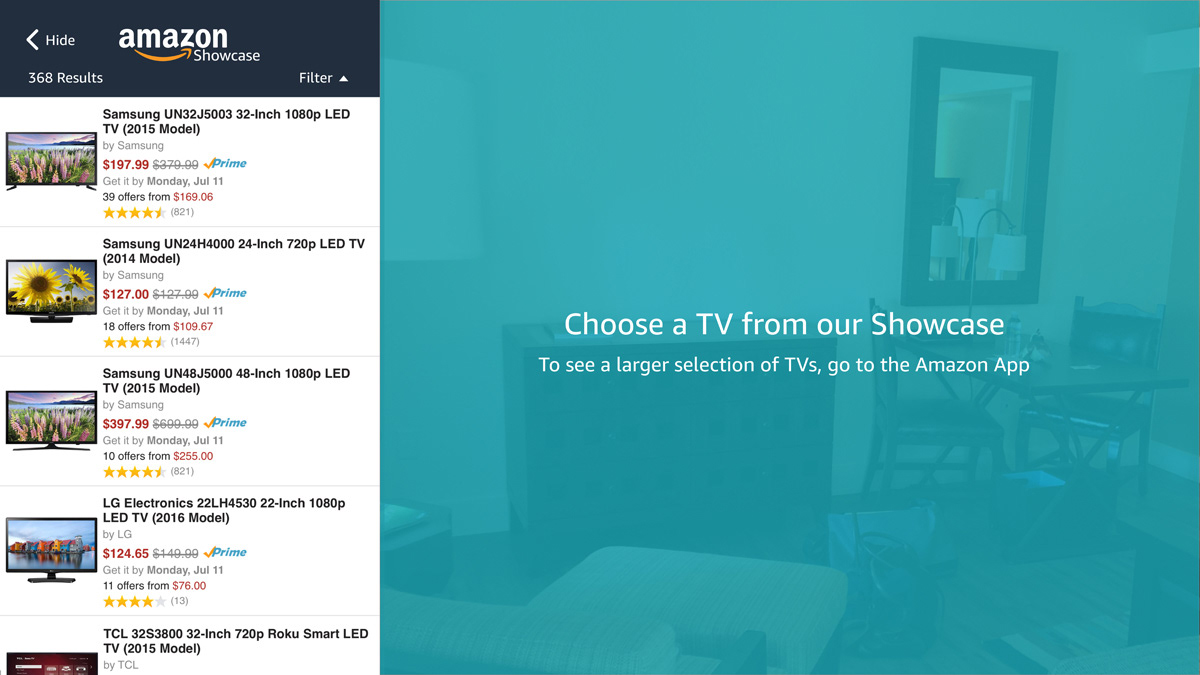 We had to quickly inform people about the full functionality of the app. Customers often do not take time to read instructions before trying out CTAs so we had to be brief and make gestures on the screen manipulate objects in a natural way.
Here we had to simply indicate that tapping on the wall would place a TV. 
After tapping, the TV is shown on the wall in the customer's room.
The customer has the option of dismissing the catalog sidebar to view the TV in a wider context, as well as review product information.